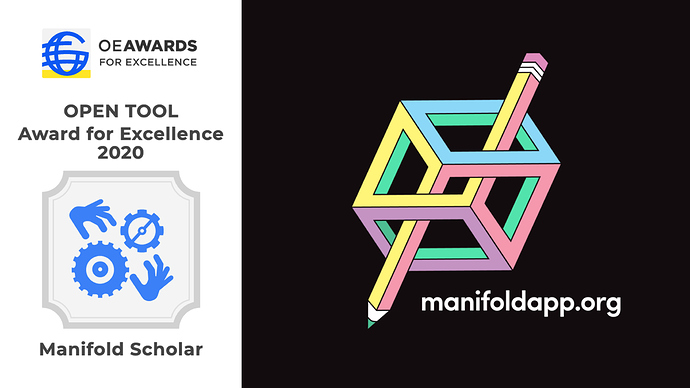 City University of New York
New York, NY, United States
Manifold is the result of a three-year long collaboration between two public universities and a digital development agency staffed with humanities scholars. Manifold is designed to provide a solid, robust publishing platform that is easy to install and use. And because it's open source you can modify and adapt Manifold to your specifications, or develop additional features to meet your unique needs.
A Manifold project is iterative and expansive. A Manifold project begins with the author and their willingness to think beyond the normal confines of the traditional print strictures. Allowing for a much more expansive archive of primary sources, such as field notes, moving images, audio, interactive data and maps, photographs, interviews, and archival material, a Manifold project asks that an author think creatively about the broad set of materials that are collected in the process of researching and writing a book. A Manifold project can be iterative, showing how a book evolves in real time, drawing on the collective expertise of early readers to crystallize its core arguments. Early drafts of chapters, journal articles, and field notes can show, long before the finished book is published, the author's arguments evolving and resonating with a community of readers.