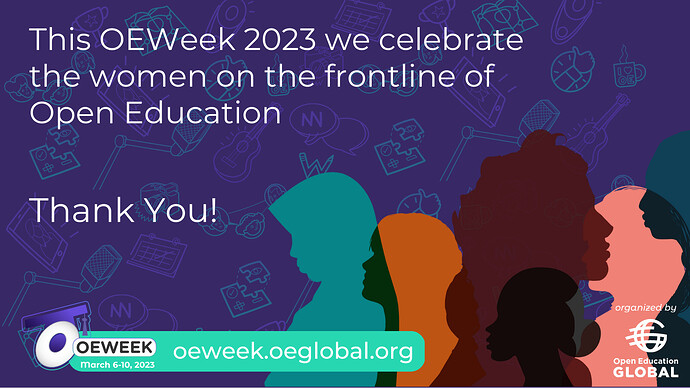 Give a shout out to women that have inspired you this OEWeek …
Every year, OE Week coincides with International Women's Day on March 8 – and a lot of the gratitude or thought that should apply to that day is lost in the frenzy and the excitement of OEWeek activities (not that we're complaining!).
This post is just a suggestion for those of you at OEWeek to take a moment to celebrate the woman or women who have made a profound impact on your open education journey – gratitude is a lovely thing!!
For bonus points: If you know of any Open focused projects to make visible or highlight women today, then please also share!