Thank you for pointing that out! Where did you drop your pin, and I can add your name!!
warmest
Isla
my apologies, Isla… I added my pin in Kinvara, County Galway, Ireland (and included a photo). thank you very much!
I've edited and added your name. Happy to do it for those others who also struggled with this!
thank you for doing that, Isla!

I am also struggling with pinning my pace I am from Lund, Sweden
Hi Ebba,
Try this. Click the red + button top right. Under Pick a Location Option 1, type Lund in the field Search a place by name. This provides a list of all locations with Lund in it, and you can then select Lund, Sweden.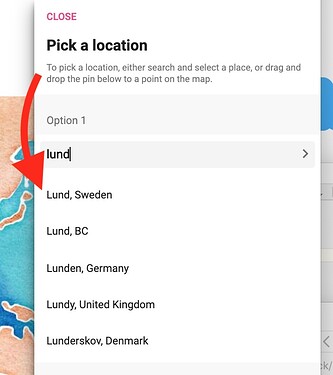 Looking forward to seeing you on the map.
I also had trouble adding my name, Tampa, Florida USA with a photo. :-). Grateful for the help.
Here it is Kelly … ! Is that what you wanted?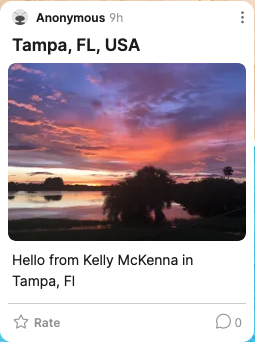 This is what the map looks like 2 days before the conference … There are huge gaps still, let's fill the world.
Africa, Asia, Middle East, Oceana, South America and even Southern and Eastern Europe – where are you?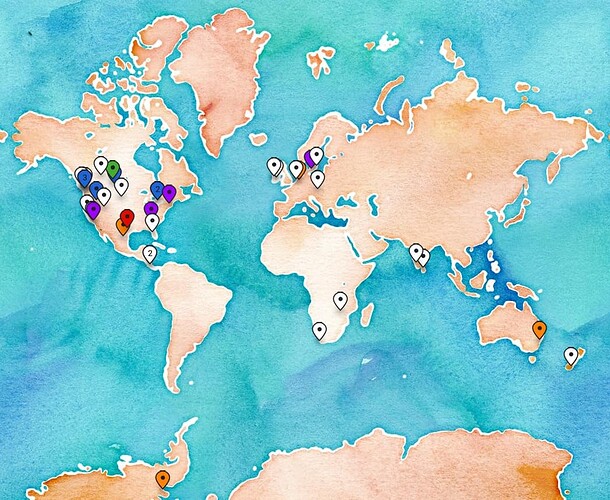 That's great Isla, thank you.

Hi Isla!
I added a pin (Laura Henderson, Lausanne, Switzerland) but it didn't connect to my Padlet account or my OE Global account so shows as Anonymous and now I can't edit it.
Any way this can be connected to my OE Global profile?
Thanks!
Laura
Someone seems to have fixed it - it looks fabulous, @LauraHenderson - Santé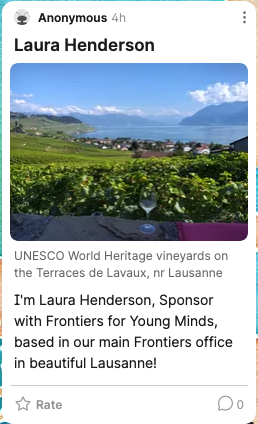 What a fun way of using a padlet. Hello from a sunny day on Canada's West Coast!
Oohhh! Lausanne! You live in a beautiful part of the world, @LauraHenderson.
@EricaHargreave - we're very lucky, we still wake up and can't believe the view, after 5.5 years here!
Yeah, I feel fortunate to have had a bit of a taste in exploring that part of the world.
Come back any time, I will happily be your guide for a wine-tasting tour on the Terraces de Lavaux!
I'd love that! Very much enjoyed connecting with you just now in your session.
Likewise @EricaHargreave, it was a pleasure to talk to you and I look forward to continuing our conversation!