I only vaguely remember the story from earlier in the year, but the project behind CC Search search tool developed by Creative Commons has been adopted by WordPress and named now "Openverse"
You get all the functionality of this federated search of CC licensed images whether there at WordPress.org, the project site or at Creative Commons.
Look, 10,000 images found for open education…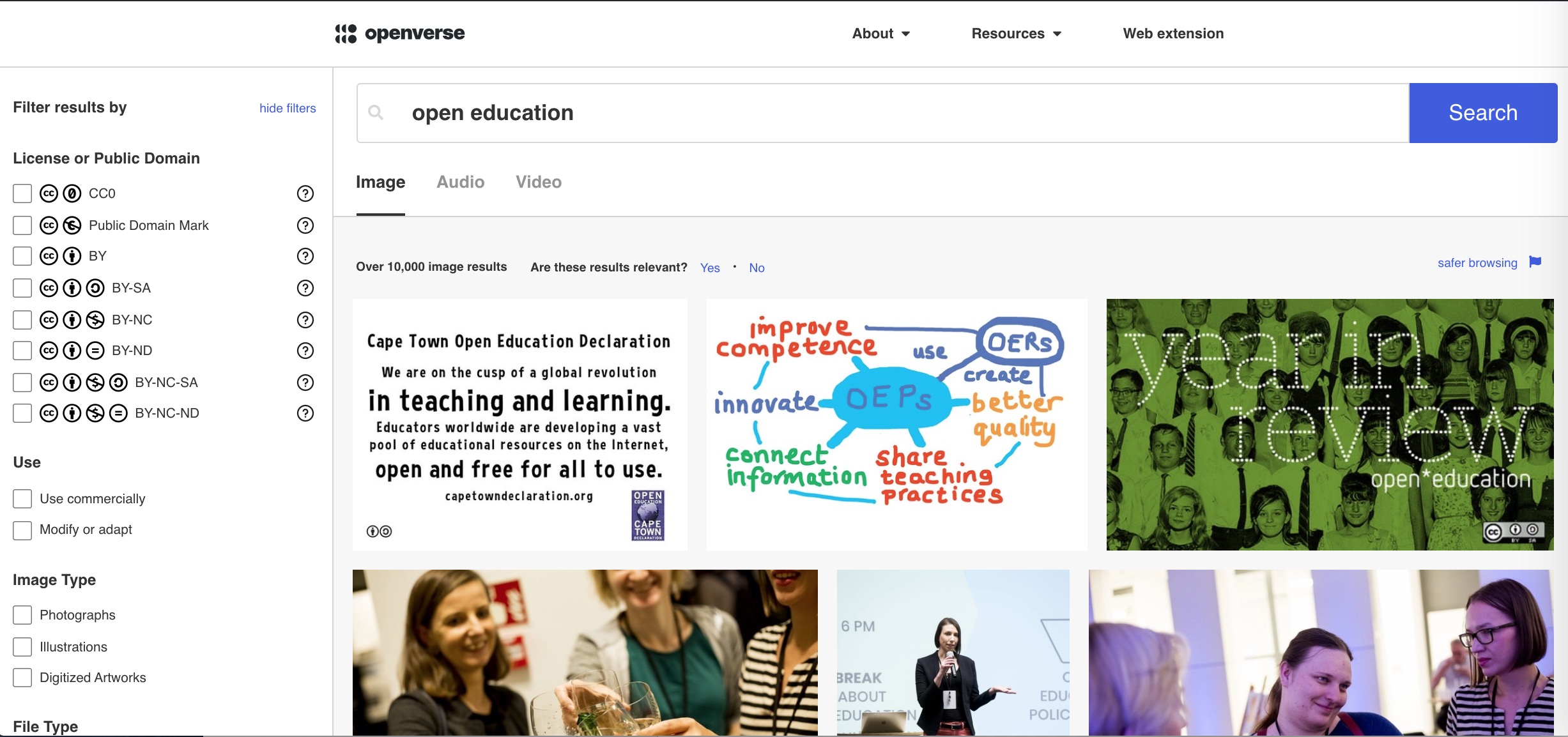 But note the many search options to filter by license, or specific source of the image.
I came across a reference to this via a WP Tavern Jukebox podcast #10 What's in WordPress 5.9, and What Is Openverse? where the project manager for Openverse, Zack Krida shared what they were working on, including building the full search capability for audio content and 3D models.
Here is that segment from the podcast…