We are all excited for Dr Sian Proctor's opening keynote for OEGlobal22-- Space2Inspire: Fostering an Open, Creative, and J.E.D.I. space!.
While it will be live streamed, for many Not In Nantes, at the hour you may not be awake! 2022-05-23T08:00:00Z (your local time).
Therefore the next day, with my co-host and colleague @jsebesta1 we are hosting a Rewatch Together Event.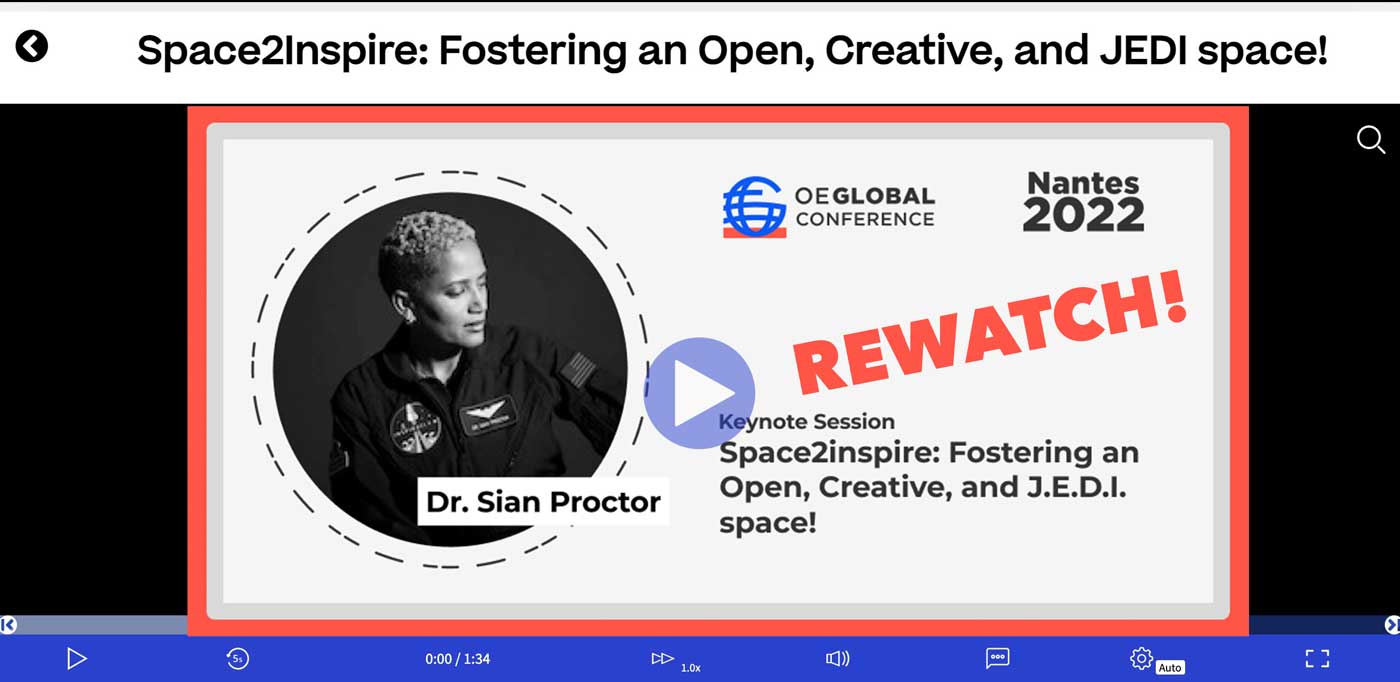 Join us 2022-05-24T19:00:00Z (your local time) to watch and discuss the keynote together. We will be re-playing this in zoom where we can talk and chat as we re-watch the keynote together.
Between now and then, or during the re-watch, add your comments and questions to the topic thread for the keynote.
Come and be inspired together.
If You Missed the Keynote…
Watch anytime!