Personally had been meaning to join Mastodon for over a year ago, and finally did last weekend. Loving it! Finding the conversations there is much more interesting and positive. Wish I'd joined years ago.
Happy to be moving away from this toxicity …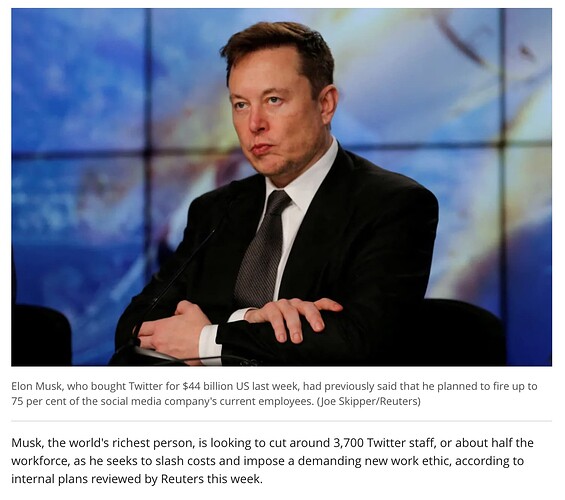 From a CBC story this morning about all the layoffs posed to hit Twitter today: Twitter employees brace for layoff notices today | CBC News
Seeing that this morning, made me finally broach that move with the people I am working with. Had been contemplating doing that all week, and that was the huge push I needed to do so.