Hi!
Hope everything is fine! Greetings from Brazil.
Good to be here again.
Excellent OEG 2021.
Kindly,
Hello hello!
¡Hola a todo el mundo desde Rocha, Uruguay!
It's really nice to meet you here

Cheers

Desde Costa Rica, el saludo popular es: ¡Pura vida!
Hello!
My name is Kate Richardson, and I live in Connecticut, U.S.A. I work for Springfield College as an instructional designer.
Open Education is important to my work in higher education, because our Content Developers are encouraged to use OERs almost exclusively in the development of our online and blended courses. On a personal level, OERs are important to me because sustainability is important to me, and I think that the curation of high-quality OERs can be one way that I can contribute in some small way to indirectly promoting environmental justice one day. For now, I'm just gathering all the information I can.
When teaching abroad, I have benefitted from the informal sharing of resources among a group of peer teachers.
I'm new to OERs as a movement, so this year I would like to use this community space to gain a sense of the momentum in the field and gain a sense for the variety of expertise that exists.
Looking forward to learning from everyone!
Hello! My name is Kelly McKenna from Tampa, Florida, USA. I am with the IEEE and oversee IEEE REACH, (reach.ieee.org). Thrilled and honored to have an opportunity to present in the conference, which would not have been possible without the collaboration of others across the globe. I'm looking forward to gaining knowledge during the conference and meeting others with similar interests. Grateful.

Hello, I am Adeline Bossu.


I am so happy to be here! This platform is amazing!


Our team PhDOOC is proposing an interactive asynchronous activity where you can help us to improve the way we are inviting MOOC participants to create learning groups! You are welcome!
See you there!
Una welcome, how una dey? This is common West African, pidgin English of welcome and how are you people. I am Esther Ojeah, a Trustee of African Prisons Educational Network, full time, Deputy Controller (Director) with Nigerian Correctonal Service with seconded works as Correctional Adviser, UN peacekeeping Mission in Chad(2009-2010), UN Peacekeeping Mission in Liberia(2016-2017). In 2018 I lead my Nigerian Correctonal Service to emerged among winners of Unesco literacy Prize, presenting a concept: National Open University centres in Nigerian Prisons and inmates General Education programs. That's why I remain interested,committed to Open Education as, particularly for Prisoners to have University Education the open Education for teaching, exams, learning materials is inevitable and impactful. Likewise for Nurseries or Preschools ( for Prisons which encourages nursing female inmates with babies)Primaries, secondary, Literacy or TVET open Education resources are necessary. Also to ensure UNSDG4, UNSDG5 of Education for All before 2030 Agenda. Looking forward to impactful conference and relationship thereafter.
Hello et bonjour du Canada (Ottawa)
Hello Team RLOE!
I'm Sharon, department chair-librarian at one of the City Colleges of Chicago! I look forward to meeting everyone.

Best,
Sharon
Hi,
I am Pamela Price who works in NJ at Mercer County Community College's library. Our OER effort is striving to move from an interest to a full-fledged OER program. To do so, it needs leadership to move it forward and I see myself as a person at my institution with OER fire in my belly - so to speak. My participation in this group is to keep me focused on this goal and to learn from those who have been where my institution is on the OER spectrum of engagement, practice and service with a particular interest in its ability to serve in the spirit of DEI.
Welcome Esther, and I just adore the West African welcome, it feels warm.
Thanks for being here for the conference and hope you share more about your work using open education to support people in prisons.
Hello, xin chào. This is Minh Do from Vietnam. Have a good day!
And hello to you. I hope Google translate does this well:
Chào mừng đến với cộng đồng này.
Thanks for visiting and please feel welcome to ask questions or reply to any messages in OEG Connect.
Hi there. I'm from Treaty 8 territory
Treaty 8 Tribal Association - Wikipedia (AKA Fort St. John BC)
I now live in Prince George, which is the unneeded land of the Lheidli T'enneh people. I'm very British myself on both sides, and I regularly visit England. By regularly I mean twice but I dream of fish and chips often…I work at a public institution, the College of New Caledonia. we are growing as in institution and I want to learn from everyone in this group about how to better myself as in instructor and policy writer and also my college as a whole.
I recently tried to rescue a German tourist (long story) and ended up connecting with the people on the land in Alexis creek near here that burned a few years ago. Crazy to hear about that experience from local people who were literally trapped by the forest fires that just inconvenienced me with smoke. The army dropped food for the community to keep them alive while those fires burned. Can't wait to connect with all of you. Val
Hello and welcome, Val, from my location in Treaty 4 lands a wee bit east of you.
Thanks for sharing your stories and work interests at New Caledonia… please make good use of this space to connect more, Alan.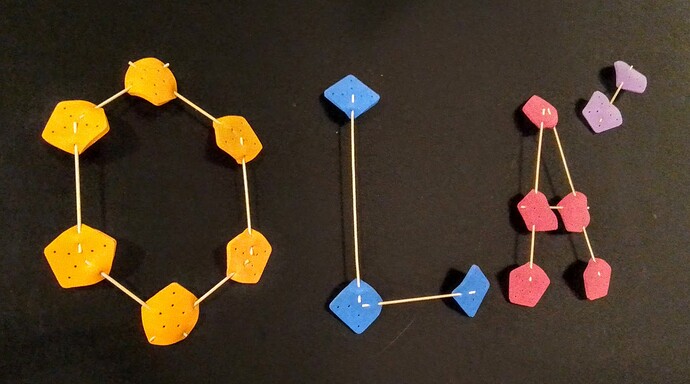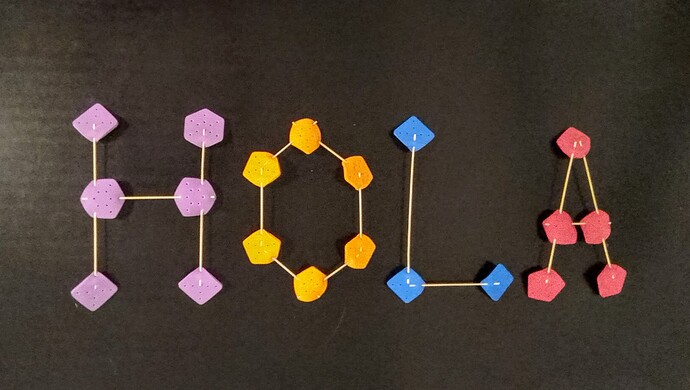 Hola, olá, Hello!
A comunidade Alquimétricos manda abraços desde Brazil e Argentina!
Ainda não conhecem Alquimétricos?
Temos uma notícía muito boa para a comunidade REA:
Vivan los/os REA!!
I'll be there! thanks for sharing
Hola, olá, hello! I don't miss it for anything!
Vai ser demais!! It's gonna be awesome!!