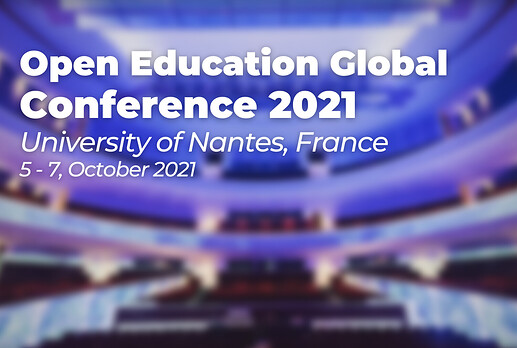 Open Education Global is pleased to announce that the University of Nantes will host the 2021 Open Education Global Conference, 5 - 7, October 2021.
Université de Nantes is located in a beautiful natural environment situated in the heart of Nantes, a city two hours from Paris Western France (500,000 inhabitants). Nantes is renowned for its vitality, culture, economic development and quality of life. Thanks to its two campuses in Saint-Nazaire and La-Roche-sur-Yon, the Université de Nantes maintains a strong presence within the territory.
We look forward to working with the Université de Nantes to host the 2021 conference.
Welcome message from the Conference Host: Colin de la Higuera: https://mediaserver.univ-nantes.fr/videos/presention-oeg-nantes-2021/