Submissions and excitement are building for Open Education Week 2023, which starts 19 days from now.
Our dashboard shows what's been coming in: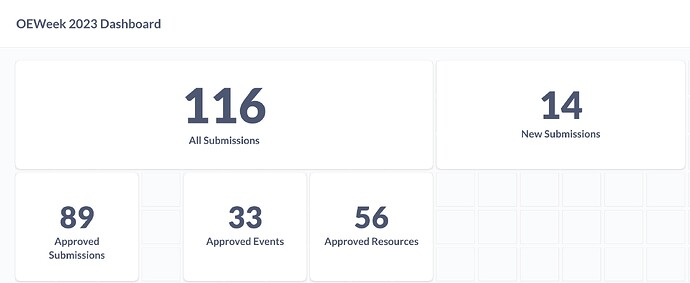 We are casting a call out to @Marcela to share some more insight on the types of activities already collected.
And we are just about ready to start sharing the schedule of events, which is designed this year to display in your local time.
Be Part of OEWeek
Learn how to contribute to this year's event. There is plenty of time to organize and add something.
If you are organizing an event during #OEWeek please contribute the details so we can add it to the global schedule (please add something if it is before or after we have a place to list them too).

Also, we are collecting open education resources or assets to add to the collection that has been building since 2015- add your assets here.

And participate on social media and here in OEG Connect!
But Wait There is More…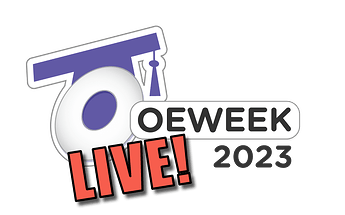 Stay tuned for details from @cogdog on our twice daily live webcast updates and conversations about OEWeek, plus an invitation to join us for any of the sessions.
It's 19 days of excitement leading up to a week of excitement! Organize your schedule to participate March 6-10 in Open Education Week 2023.