Greetings from Open Education Global and your conference hosts! Learn what to expect at OE Global 2020.
Welcome From Taipei Medical University
We are doing our best to bring as much as possible of the Taipei experience to you virtually.

Consider this area of OEG Connect as the online version of what would have been the conference venue, the Xing-Chun Building on the Taipei Medical University campus.
Imagine the famous Taipei 101 building, Taipei World Trade Center, and fashion shopping area all within virtual walking distance.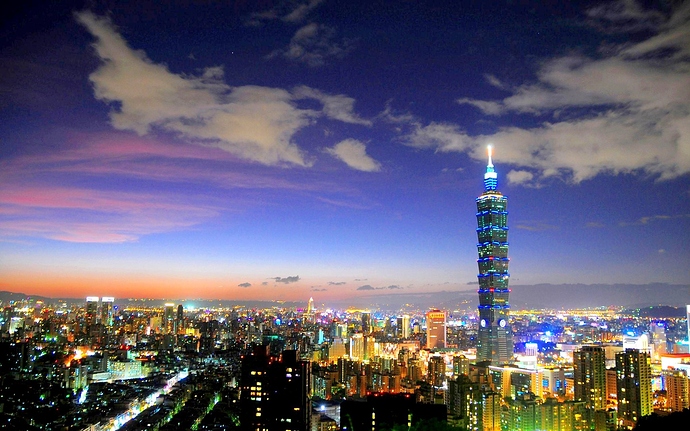 The little tiger panoramic city skyline at night with famous Taipei 101 building- taken Feb 28, 2009 flickr photo by Arlene Hsu shared under a Creative Commons (BY-SA) license