Just for fun and sharing your world during Open Education Week, we offer a coloring book style version of the fantastic OEWeek graphics created by @Mario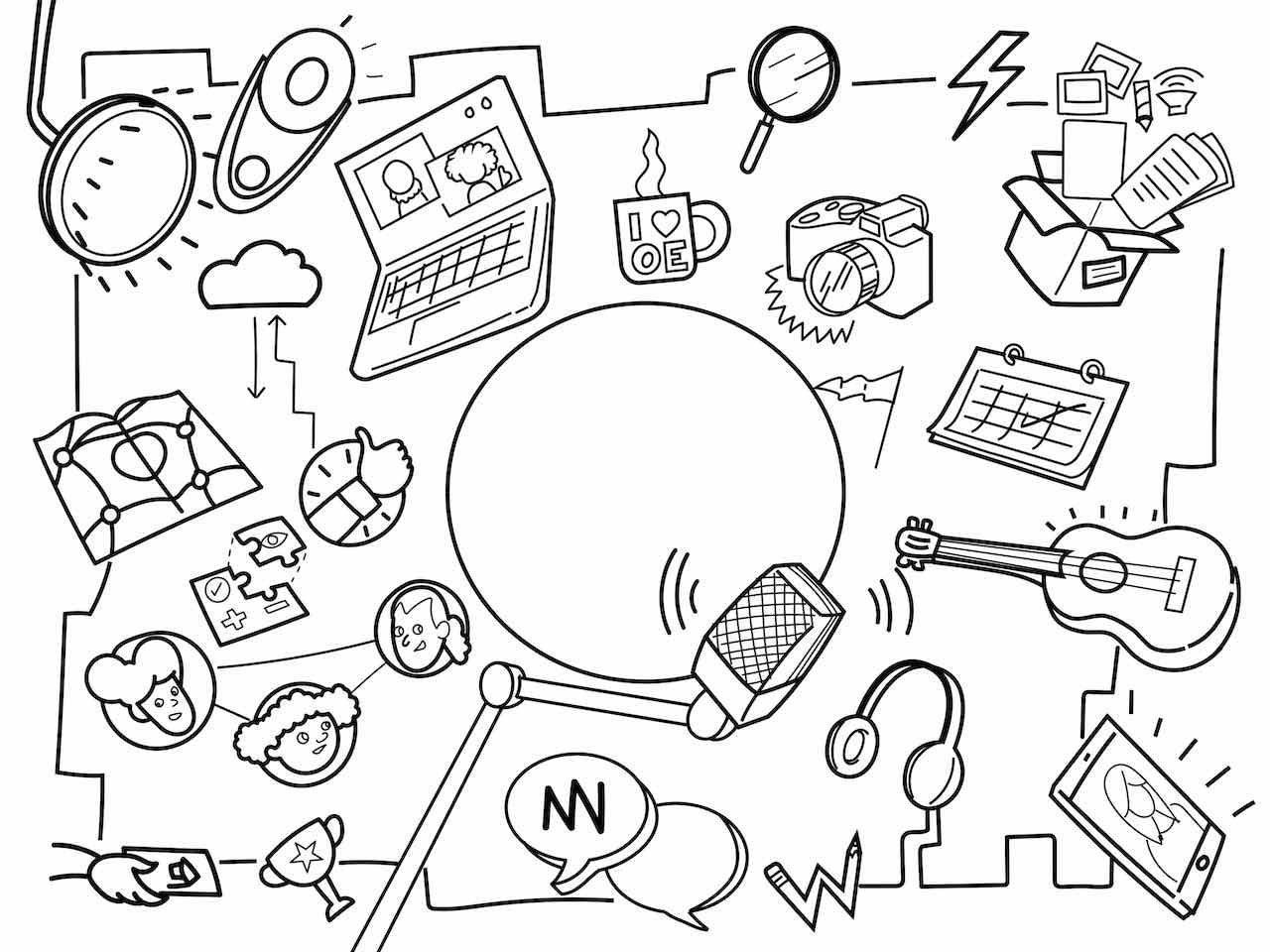 Download and print the PDF, then break out your crayons and markers to create your own message. Perhaps use the middle spot to show your location in the world.
oeweek22-coloring-page.pdf (62.5 KB)
We invite you then to share your creations in social media and/or below, a photo of your colored version showing as well a bit of the world around you.
Here is mine, on a cold day out on the country road where I live in central Canada. It might be warmer where you are, just share an image with your page in it.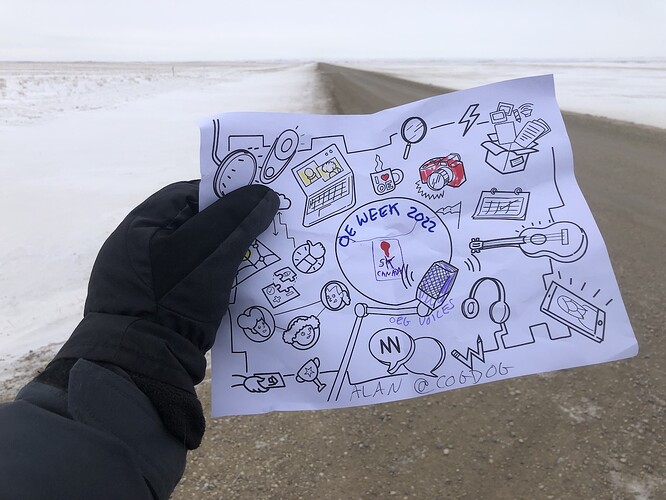 If you prefer, you can also use the interactive coloring version at http://coloroeweek.inmytree.site/ – make a screenshot and share that!