There are things to celebrate in 2022, like all the works that entered the Public Domain on January 1, 2022. Wikipedia naturally offers a comprehensive list of works
And many will cite popular titles such as the first Winnie the Pooh novel written by A.A. Miline and illustrated by E. H. Shepard
The Duke University Center for the Public Domain also calls attention to some 400,000 sound recordings that join along with Pooh and friends
which makes the case for celebration:
Why celebrate the public domain? When works go into the public domain, they can legally be shared , without permission or fee. That is something Winnie-the-Pooh would appreciate. Community theaters can screen the films. Youth orchestras can perform the music publicly, without paying licensing fees. Online repositories such as the Internet Archive, HathiTrust, and Google Books can make works fully available online. This helps enable access to cultural materials that might otherwise be lost to history . 1926 was a long time ago. The vast majority of works from 1926 are out of circulation. When they enter the public domain in 2022, anyone can rescue them from obscurity and make them available, where we can all discover, enjoy, and breathe new life into them.
Much to be enjoyed and shared, but there is that part of "breathing new life" into these works that calls to me (described again by the Center for Public Domain's phrase of creating a " wellspring for creativity"
What can you do with these works is my question? Maybe as simple as bringing attention or finding connections between them. So using both Wikipedia's list of works and the sample list of recordings offered by the Center for the Public Domain, I ended up with… cows.
First we have Gelett Burgess's poem Purple Cow. We can use it freely
I never saw a Purple Cow,
I never hope to see one;
But I can tell you, anyhow,
I'd rather see than be one.
and play along in the background from the i78s archive of historical recordings, this fully public domain song "Cows May Come, Cows May Go, But The Bull Goes On Forever"
I can imagine all kinds of remixes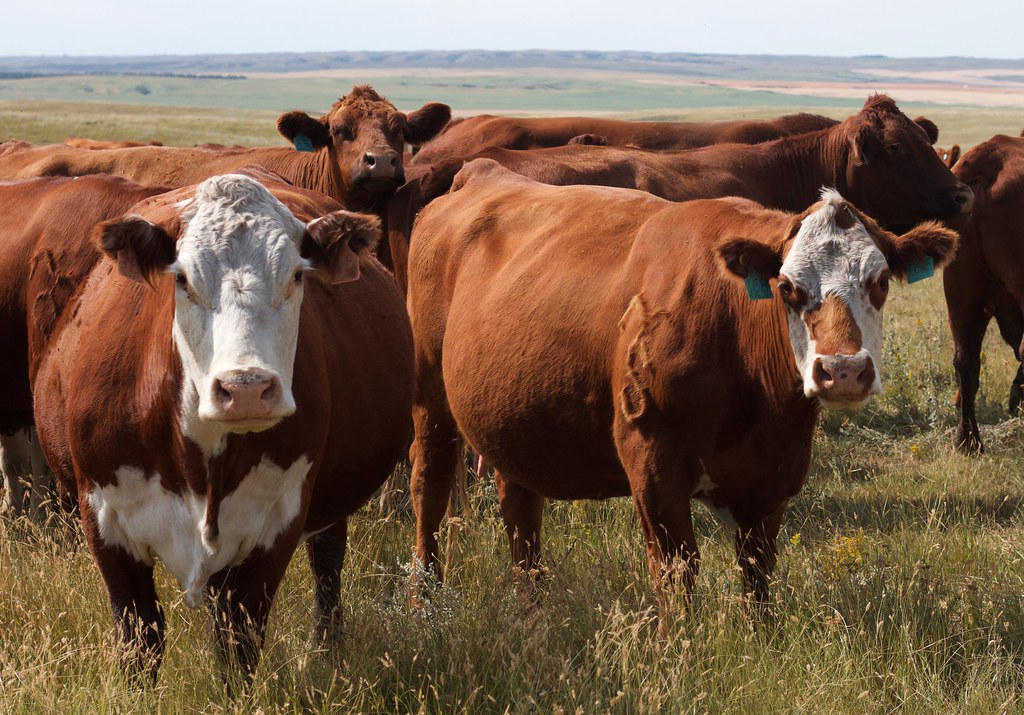 Stare Down flickr photo by cogdogblog shared into the public domain using Creative Commons Public Domain Dedication (CC0)
but for now can just freely write
I never saw a Copyrighted Cow,
I never hope to see one;
But I can tell you, anyhow,
I'd rather see than be one.
You? What can you find in the big pile of content now in the Public Domain?