The clock is ticking down, in one week we will be into our first day of activities for Open Education Week 2023. Have you been dialing in your plans?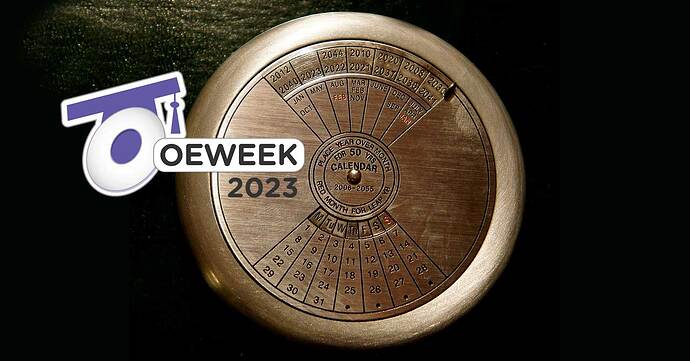 OEWeek 2023 calendar image based on Calendar Round flickr photo by vbecker shared under a Creative Commons (BY-NC) license modified to expand wider and add an overly of the OEWeek logo (CC BY)
We encourage you to make use of the official full event calendar where all dates and times are displayed in your device's local time.
Now you can link to what is happening each day, each title is linked to the full event details.
But wait, there is more! You can now click the icon on the far right to bookmark/save an event as a favorite (on your current device). These then remain saved for you under the link https://oeweek.oeglobal.org/schedule/my/.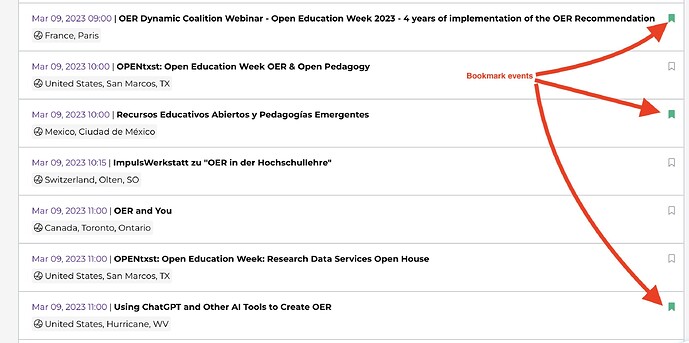 And even more! you can even share your schedule with others, for example, see one set of favorite events. When shared with someone else, the recipient can than select which ones to add to their favorites.\
Do you have any questions about using the calendar? Ask below, message us any time via @OEGconnect or email connect@oeglobal.org