I saw WindowSwap mentioned in social media a few times today, and the link was enough to click through.
I find myself looking at the view of Rami's Window in Stockholm Sweden, seeing the trees blow and a few sounds (below is just a screenshot)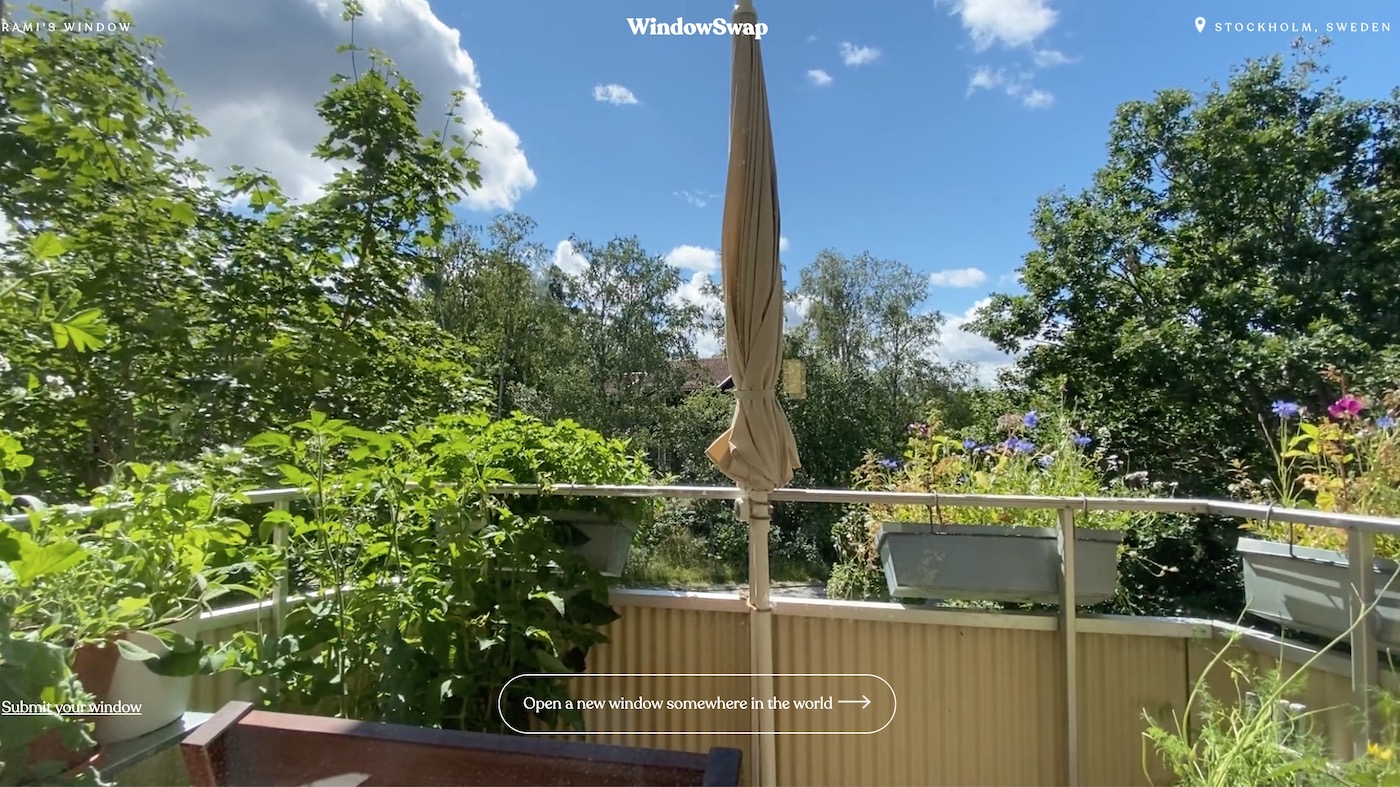 You can spend some time opening different, random window views from other places around the world.
This "Quarantine project" was created by Sonali Ranjit and Vaishnav Balasubramaniam. They describe it:
Let's face it. We are all stuck indoors.
And it's going to be a while till we travel again.

Window Swap is here to fill that deep void in our wanderlust hearts by allowing us to look through someone else's window, somewhere in the world, for a while.

A place on the internet where all we travel hungry fools share our 'window views' to help each other feel a little bit better till we can (responsibly) explore our beautiful planet again.
The window views are 10 minute videos, emailed to the site's creators, and apparently doing the review and uploading by hand. I am hoping to send one, but my 10 minute video weight 566Mb so need to find a way to send it to them, probably via one of the services like WeTransfer or DropSend – does anyone have a service they prefer for emailing large files?
It's marvelous, clever approach to connecting while we are homebound. Try WindowSwap, and experience someone else's window view. What did you see?