I am an unabashed lover of Flickr (I joined a month after they launched).
In that first year (2004), Flickr incorporated Creative Commons Licenses and in 2021 is one of the largest collections of CC licensed content (over 500 million works they say) including key collections like the Flickr Commons.
Let's check some assumptions about that 500 million collection with a quick poll. Which Creative Commons license do you think is most used amongst those?
Attribution (CC BY)
Attribution-NoDerivs (CC BY-ND)
Attribution-NonCommercial-NoDerivs (CC BY-NC-ND)
Attribution-NonCommercial License (CC BY-NC)
Attribution-NonCommercial-ShareAlike (CC BY-NC-SA)
Attribution-ShareAlike (CC BY-SA)
Public Domain Dedication (CC0)
What is the reasoning behind your guess?
This was one bit of information shared in a flickr blog post A Look at Nearly Two Decades of Creative Commons Licenses on Flickr including examples of the most popular accounts that share photos under Creative Commons (hint- space exploration) and the five most popular CC license photos (with viewership in the 2-7 million range, quite beyond my numbers!)
There is also a stunning collection from a Explore takeover of CC licensed photos of the four elements: earth, water, air, and fire. There has to be a metaphorical or blog worthy mage in there.
I was mesmerized by this photo of aspen by Jay Huang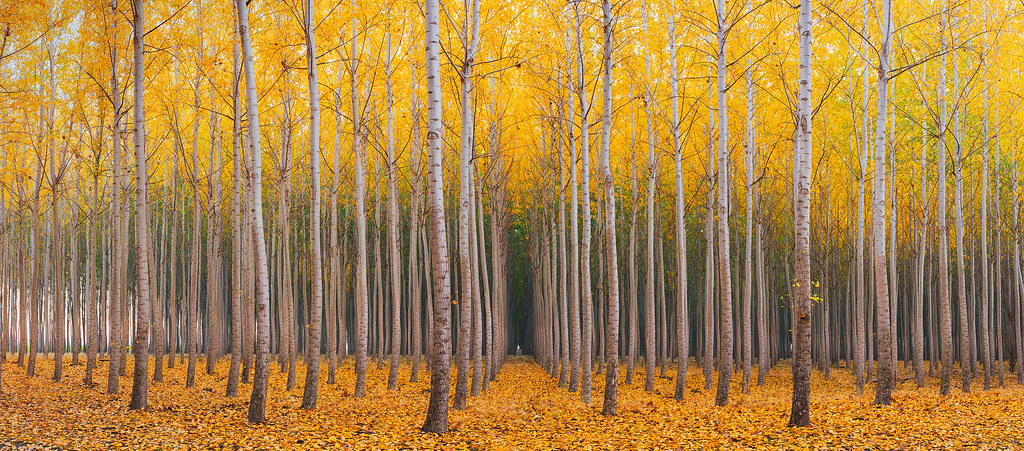 Autumn Symphony flickr photo by Jaykhuang shared under a Creative Commons (BY) license
What about you? See any standouts there? Are you as crazy about flickr as me?