We've all faced that account creation box that forces us to select password with seemingly arbitrary requirements in the name of SECURITY (which is serious, yes).
See how far this can go with the Neal.fun Password game. It starts off simple, and just keeps added more difficult rules (note 10 is easy)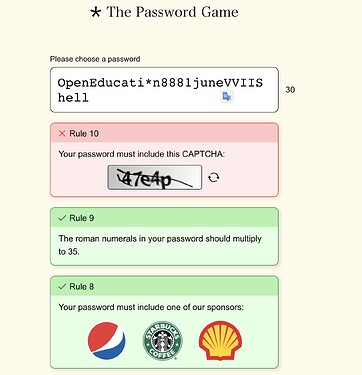 Now you know my email password (just kidding).
The farthest I got was 16, and I thought I was clever getting past the moon phase emoji and the google streetview random location.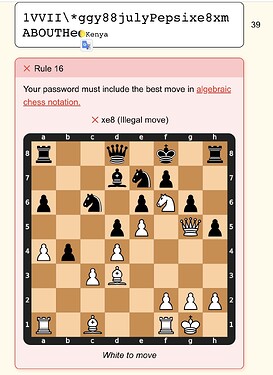 I am counting on the cleverness of this community to break my best game. I wonder how far it goes?
Yes, it makes for a fun challenge, but maybe at least for the first few steps, does it work as a password generation activity?
This called for a new OEG tag