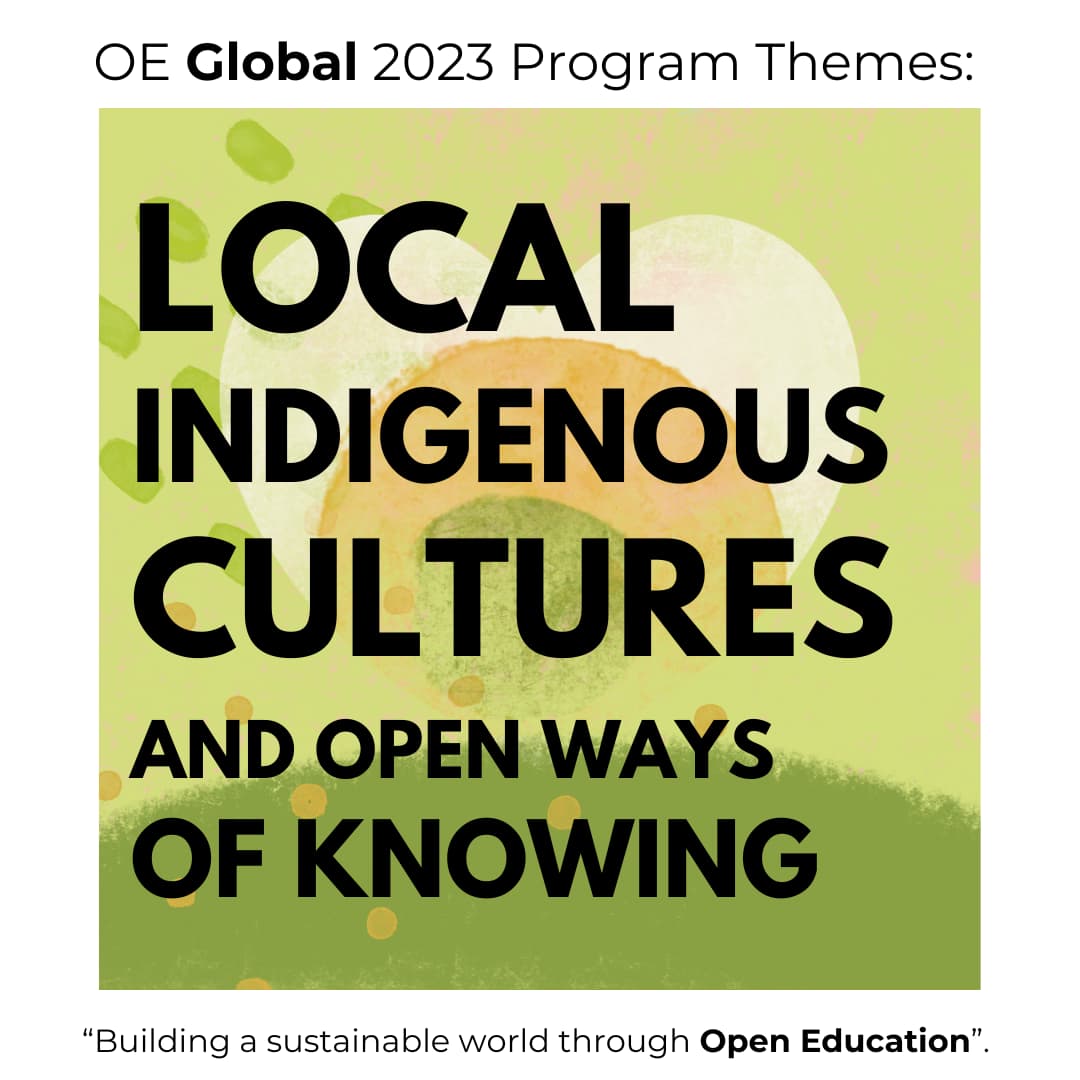 Open education is often framed as being part of a social justice movement that focuses on transparency, community, accessibility, and affordability. Within this context, Open Education and open educational resources (OER) have extraordinary potential to develop culturally responsive ways of openly sharing Indigenous Knowledges, language revitalization, and cultural resurgence that further support the communities' educational advocacy efforts.
We look forward to presentations that:
"Open as possible and closed as necessary" – the [in]compatibility of Open Education and Indigenous knowledge;
The role of Indigenous Pedagogy in creating a sustainable world;
How Open Education can support reconciliation, Indigenization, and decolonization of curricula;
The role of Open Education in revitalizing Indigenous Ways of Knowing and promoting local culture and languages;
Indigenous Ways of Knowing that support sustainable relationships to land, water, environment, each other, and self.

Look out for the Keynotes Speakers that embrace this theme:


Monday 18th at 09:30: Embracing Two-Eyed Seeing to Revitalize Sustainable Relations: Miyo-Wahkohtowin by Darrion Letendre


Tuesday 17th at 13:00: Nitohnak Miyo Pimadisiwin (Seeking a good life) by Sandra Lamouche


Wednesday 18th at 09:30: The 6 R's of Indigenous OER's: Rethinking and Reworking Indigenous Open Education by Kayla Lar-Son


Wednesday 18th at 15:00: Join the Talking Circle to share your experiences. Registration is required at the welcome desk.

Find all the presentations under this theme: Local Indigenous Cultures
Add to the discussion!
What is your experience in this area? Share your ideas or experiences, something you've read that can add to the discussion, or just something that someone said that inspired you!
Hit that reply button to join the conversation!