Each year the pool of creative works available to use increases as ones previously copyrighted enter the public domain, annually on January 1. Elsewhere we shared an online event coming up this week to celebrate Public Domain Day that we hope many of you get to take a dip in.
Here is another invitation to dive into the pool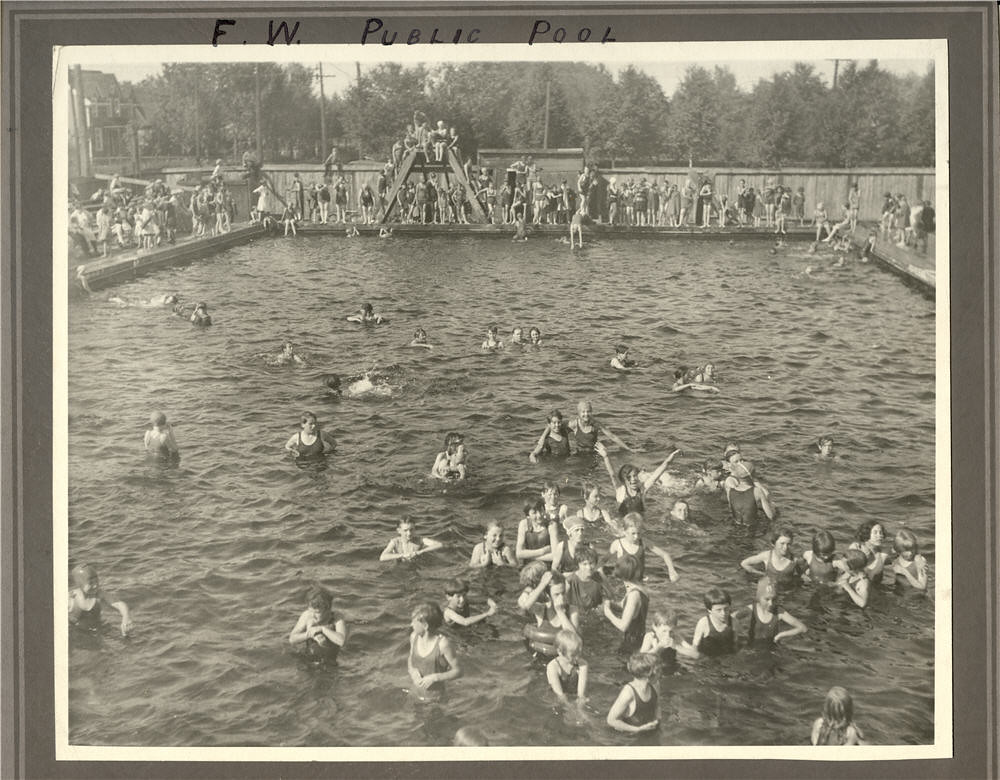 Fort William Public Pool, Girls' Day flickr photo by City of Thunder Bay Archives shared with no copyright restrictions using Creative Commons Public Domain Mark (PDM) from Fort William Public Pool in Thunder Bay, Ontario. This photograph is dated September 10, 1927 and has entered the public domain. I found it searching Openverse for items marked as public domain containing as a keyword "1927"
Today's poll is more of an activity, are you game?.. Let us know one of the sources listed below that you explored to find a work worth sharing, one that is entering the public domain pool this year or represents a work of value or creativity that catches your attention.
Find something notable entering the public pool this year or just interesting examples of public domain content
Reply below and share what you discovered, where you swam. Or, let us know how you make use of or advocate the importance of the public domain.