It's time to start ramping up the conversation space here, let's make this space come alive for people new to OEG Connect! We are going to start a regular string of open ended starters here as we are now two weeks out from the first day of OE Global 2023.
Let's consider the influence of the part of the earth we knew as a child. What is the effect of the first lands we knew of?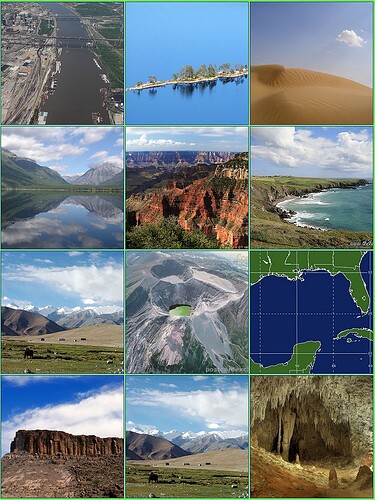 Landforms mosaic flickr photo by vwbranom shared under a Creative Commons (BY-NC-SA) license
Question of the Day
#2
As an introduction, reply below with a response and share the place on this globe you entered the world. For the conference we are giving thought to the ways we as educators or more general as people have connections to the land.
Not just the human history and maps, but what is the influence of the land itself, its topography, soil, trees, the environment where you are raised? How did the landscape, the geography, climate influence you? What stories, traditions can you share that have a connection to your place of birth?
These are a series we call Questions of the Day we hope can lead to connection, even braiding!