We've added a new, exciting element to our collection of Extraordinary Stories of Open and Online in the Covid-19 Era, a whole segment of stories written in Spanish highlighting the efforts by educators in Latin America.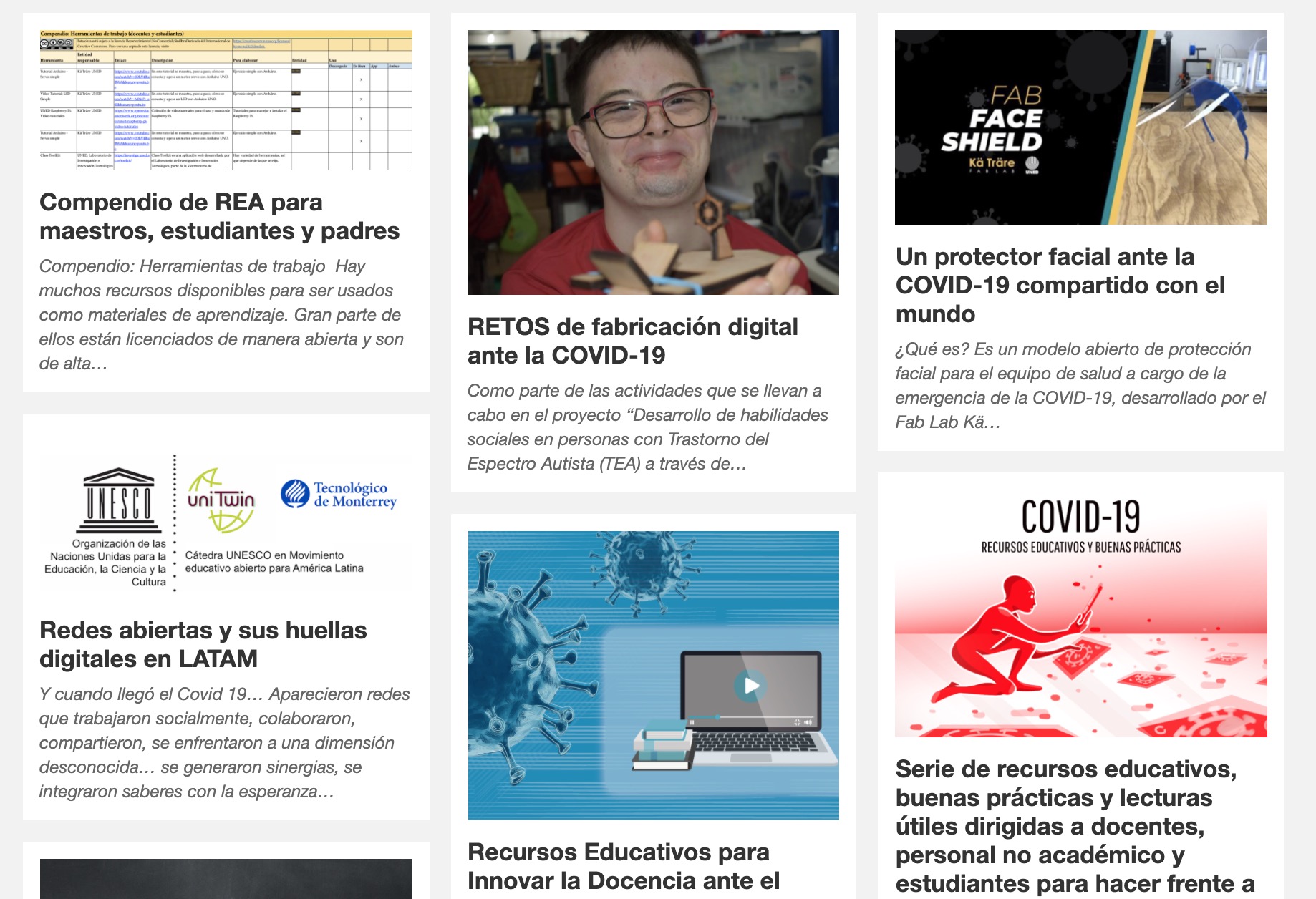 The access is via a welcome area for this collection:
La crisis sanitaria mundial a la que nos enfrentamos con el coronavirus COVID-19 no tiene precedentes. Ha probado los límites de nuestras sociedades provocando nuevas formas de pensar y actuar. Hemos visto como organizaciones, comunidades e individuos alrededor del mundo unen esfuerzos para brindar soluciones creativas por un bien común. Es en estos momentos difíciles que surgen historias extraordinarias de colaboración, apoyo y solidaridad.

Deseamos celebrar estas historias, y a todos sus protagonistas, compartiendolas con la comunidad a través de este espacio.
and a special version of the sharing form, completely translated into Spanish.
The newest stories include:
This story, shared by Diana Hernández Montoya at Universidad Estatal a Distancia de Costa Rica, highlights the creation of challenge activities meant for providing theater like experiences at home for students affected by Autism Spectrum Disorder.
In another fabulous story from the State Distance University of Costa Rica, learn how the Fab Lab Kä Träre has developed and shared an open fabrication model for 3D printing of face shields.
Do you have a story to share? The collection is available to anyone who wants to share anything, big or small, that shows how they are using open resources or practices to deal with the pandemic challenge. Explore and share!