In conversation with our new OEG Director of Communications @IslaHF (say hello to her), she asked about capabilities to use OEG Connect on mobile devices, as that is the screen most people pay regular attention to.
It's been a while since I tried, but the answer is yes, there is a native iOS and Android app to experience Discourse powered sites (like this one) on mobile platforms.
Here is an image of OEG Connect on the iOS app: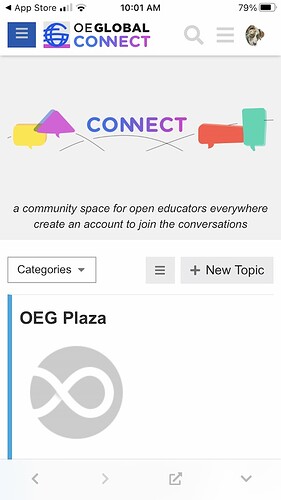 The app is called Discourse Hub and can be installed on your device from the following links
The App reviews are… mixed as app reviews go. We are still testing to verify of notifications work, but it does provide a means to explore all posts on a mobile device.
The app can be used on any number of discourse powered sites. All you need to do is click the + Add Your First Site button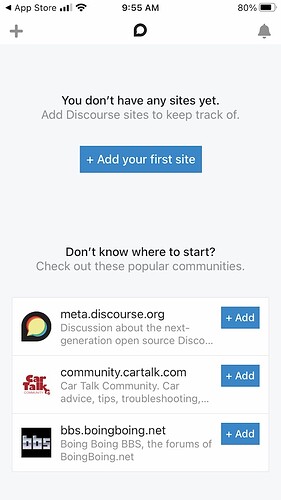 And when prompted, enter connect.oeglobal.org. From there you can log in as you do on the browser version.
If you try the app, please share your experiences as a reply. Perhaps even reply from within the app!