OERcamp.global 2021 is 48-hour festival for Open Educational Resources taking place December 9–11, 2021 and being run "BarCamp" style.
The OERcamp is a BarCamp on Open Education and Open Educational Resources (OER). "BarCamp" means that everyone can contribute to the programme by submitting their sessions. It is a user-generated (un-)conference. A BarCamp is not only about sharing knowledge: Open issues, ongoing activities and joint reflection can take place in sessions, as well. It's about sharing and co-creating knowledge, the open way!

The event communication will be in English. Workshop sessions in any other language are highly welcomed!

The OERcamp.global is hosted by the German Commission for UNESCO and Agentur J&K – Jöran und Konsorten, which has been hosting OERcamps since 2012.
Note that the organizers are encouraging sessions aligned with the Five action areas: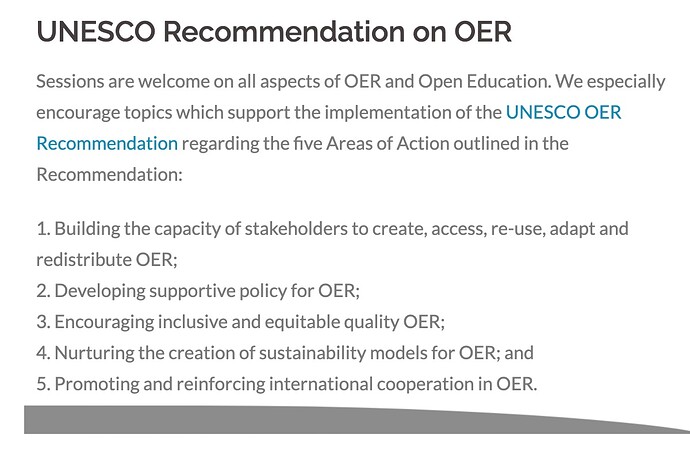 To learn more, visit oercamp.global follow @oercamp on Twitter.
Share and be part of OER.camp