It's happening now, and all week, everything you need to know is at https://www.openeducationweek.org/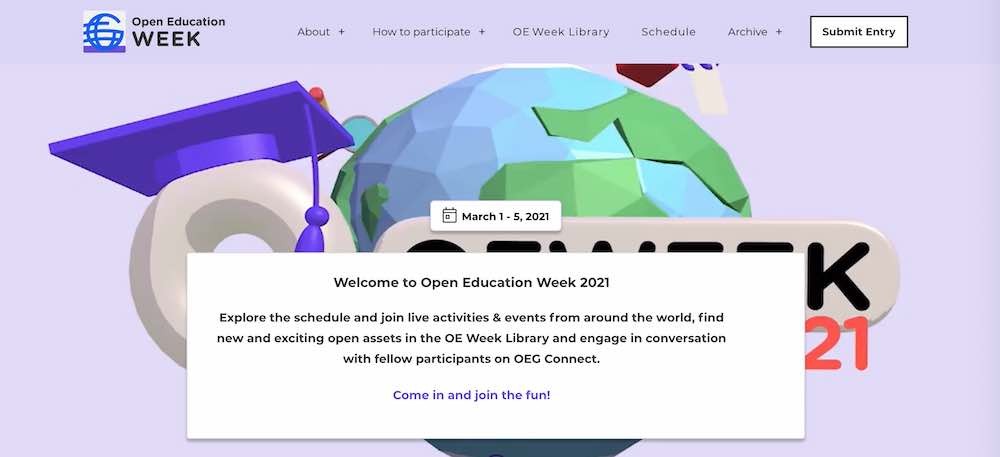 Check the schedule all week long, you will find that all of the activities are adjusted to reflect your local time, so you do not have to figure out time zone differences. The top displays events coming up or ones that have just started.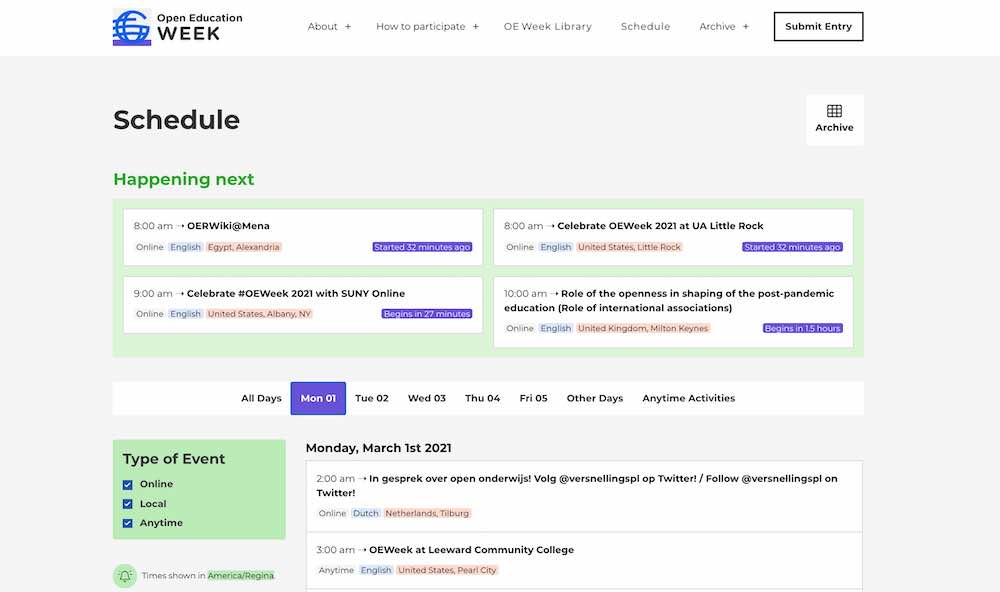 Also explore the Open Education resources contributed to the Library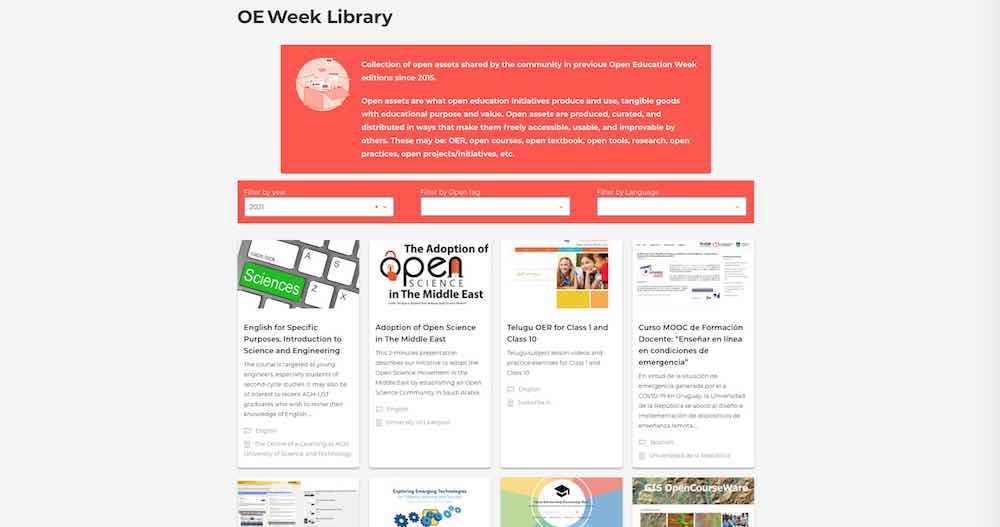 And be sure to share your activity in social media (tagging everywhere #OEWeek) and here in OEG Connect as welll.
This Year for Open Education Week
Here are some stats:
Total of contributions: 235
Events: 165 (online: 141 / anytime: 19 / local: 5)
Resources: 71
Languages: 11
Catalan, Croatian, Dutch, English, French, German, Polish, Portuguese, Romanian, Slovenian, Spanish
Contributing countries: 27
Australia
Austria
Belgium
Brazil
Canada
Chile
Costa Rica
Croatia
Egypt
France
Germany
India
Italy
Mexico
Moldova
Netherlands
Poland
Romania
Slovenia
South Africa
Spain
Switzerland
Tunisia
United Arab Emirates
United Kingdom
United States
Uruguay