This is not only an interesting, unconference style of conference, there are quite a few sessions of interest to open educators-- Open Publishing Fest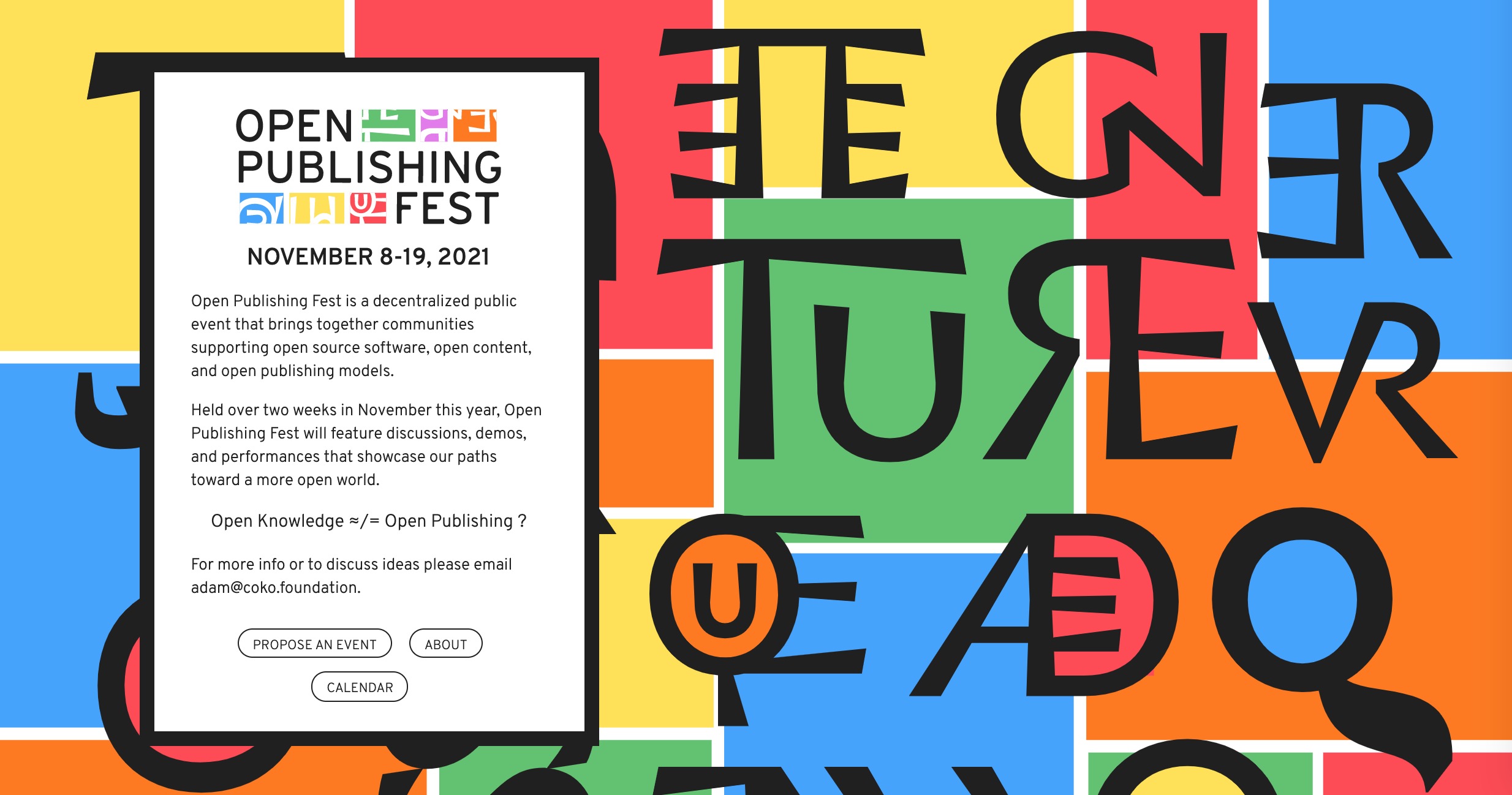 Open Publishing Fest celebrates communities developing open creative, scholarly, technological, and civic publishing projects. Together, we find new ground to share our ideas.
The fest is built on a desire to cheer people up and, at the same time, showcase a revolution in publishing occurring around the world and across sectors and industries. It's an opportunity to bring people together in many ways, allowing participants to host sessions in their own style and on their own terms.
This is at once a collaborative and distributed event. Sessions are hosted by individuals and organizations around the world as panel discussions, fireside chats, demonstrations, workshops, and performances etc.
See the calendar for items like: