For something to do for Open Education Week we offer our digital postcards that you can easily remix / customize as well as share everywhere. This have been created for us by the amazing Bryan Mathers aka @VisualThinkery and his Visual Thinkery Remix Machine.
OE Week Postcard Remix 1
What is your vision/dream for open education? What could happen? What should happen? Add your own photo to the remix postcard, change the message, even insert your own stamp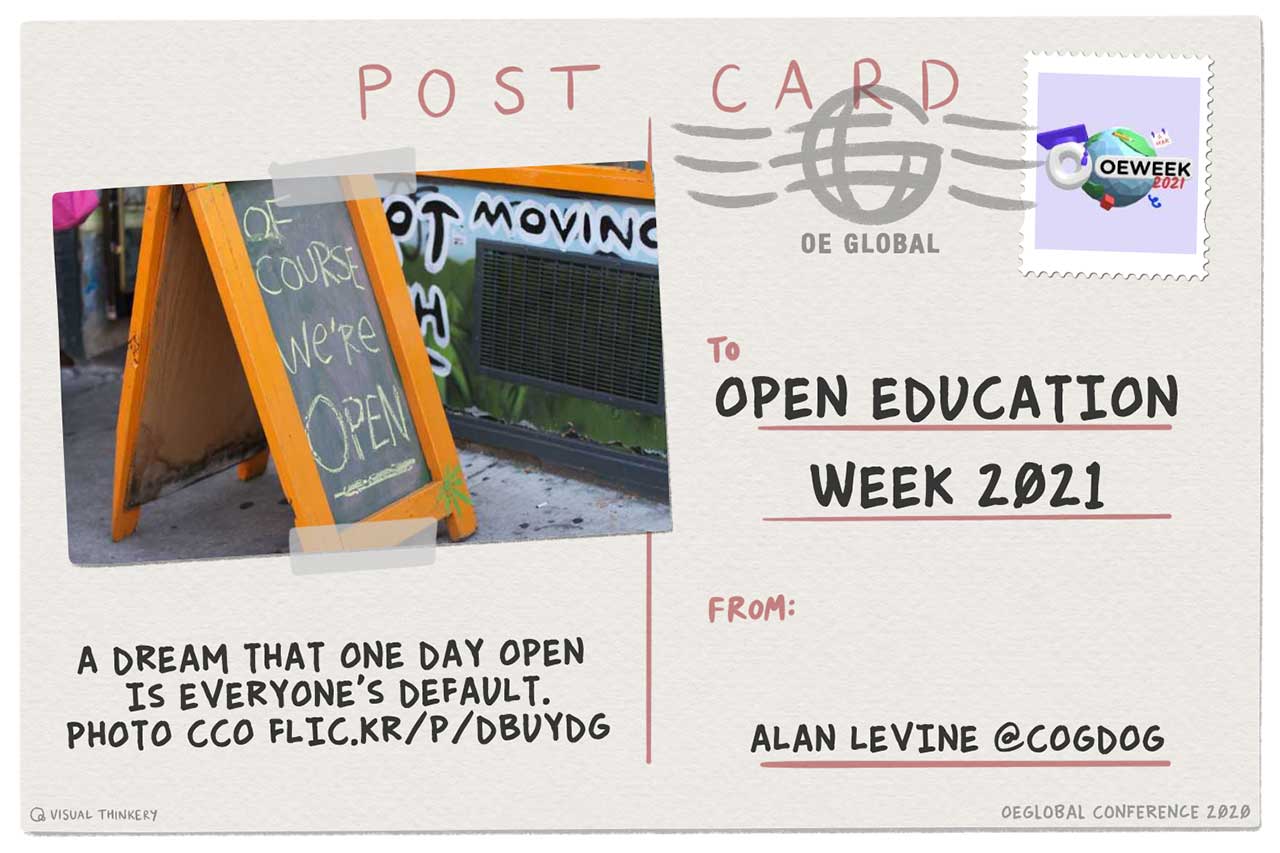 Maybe one day open can be the assumption and that any other state requires an explicit statement otherwise. I can dream!
Create your own postcards as a remix of mine- You can upload your own photograph to replace mine, as well as a different image for the stamp. Change the message,the addressee, the sender and remix it as your own postcard.
When done you can Save and Share your postcard (publish to the remixer, send on twitter and/or download to post here as a reply). Remember to use the #oeweek tag wherever shared.
Reply with a message and upload the post card you created (just drag and drop images into the editor here or use the upload button)
Thanks again Bryan Mathers for bringing to Open Education Week this fabulous remixer (learn more about this concept).