I am always looking for and thinking about visual metaphors (I also love taking/finding photos to use in projects).
We've already seen in the Open Pedagogy Summer Adventure introductions, without much prompting, shared photos of pets and bread.
So as something to do next, think about what comes to mind as a metaphor for Open Pedagogy Summer Adventure? It need not be bungee jumping, river rafting, or mountain climbing-- what does adventure mean to you? What suggests the feel of it?
Share an image here that suggests that metaphor. Now you can find someone else's image, but please only share one that is open licensed (and share the source link and license).
Or, use the approach I often suggest to people working on projects- make your own images. if you share your own photo, decide on a license that you would like to share it under.
I just happened to see my friend and colleague Todd Conaway (instructional designer at University of Washington-Bothell) share this image which fits well: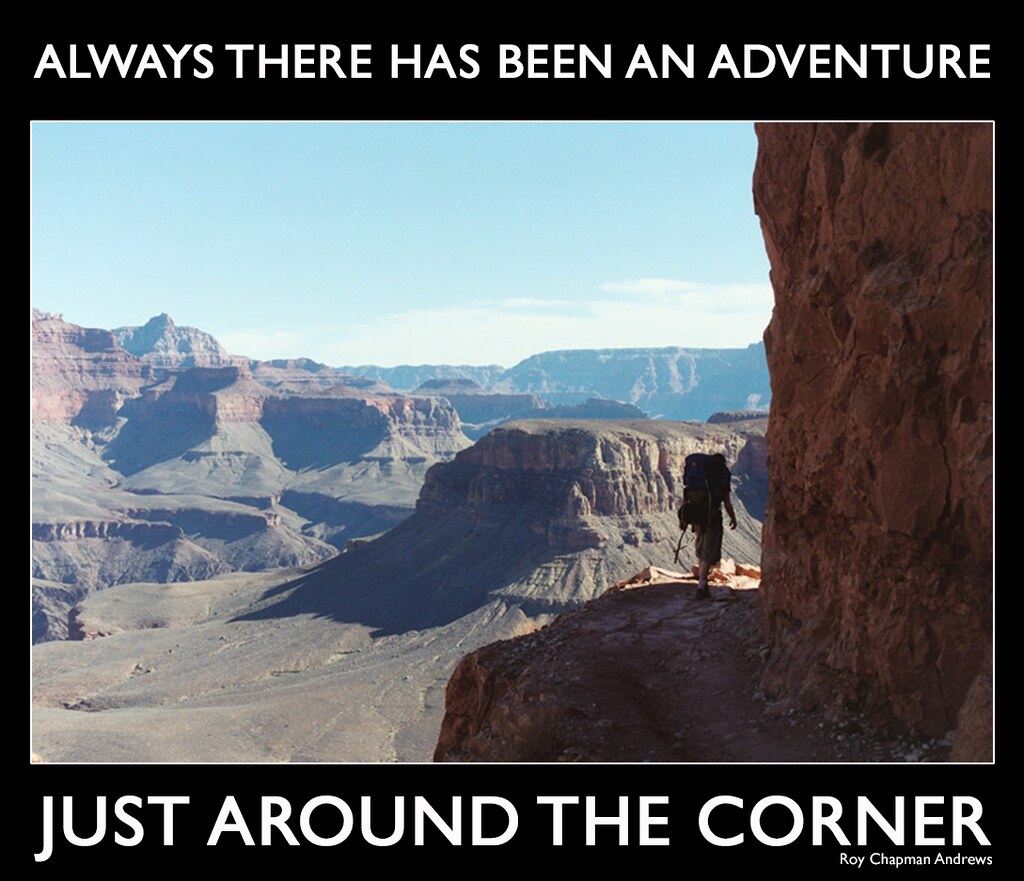 Todd's Lunchtime Motivational Poster flickr photo by Todd Conaway shared under a Creative Commons (BY) license
The image is meaningful because (a) Todd is a friend; (b) we hiked and biked many places together, including the one in the photo when we both lived in Arizona; and (c) we have yet to see what is around the corner here.
Who is game to share a visual metaphor?