The full detailed schedule for the OEGlobal 2023 conference is now public at https://oeglobal2023.sched.com/ All conference sessions and files, links, added by presenters will be available, as well as links soon for the sessions that will be live streamed.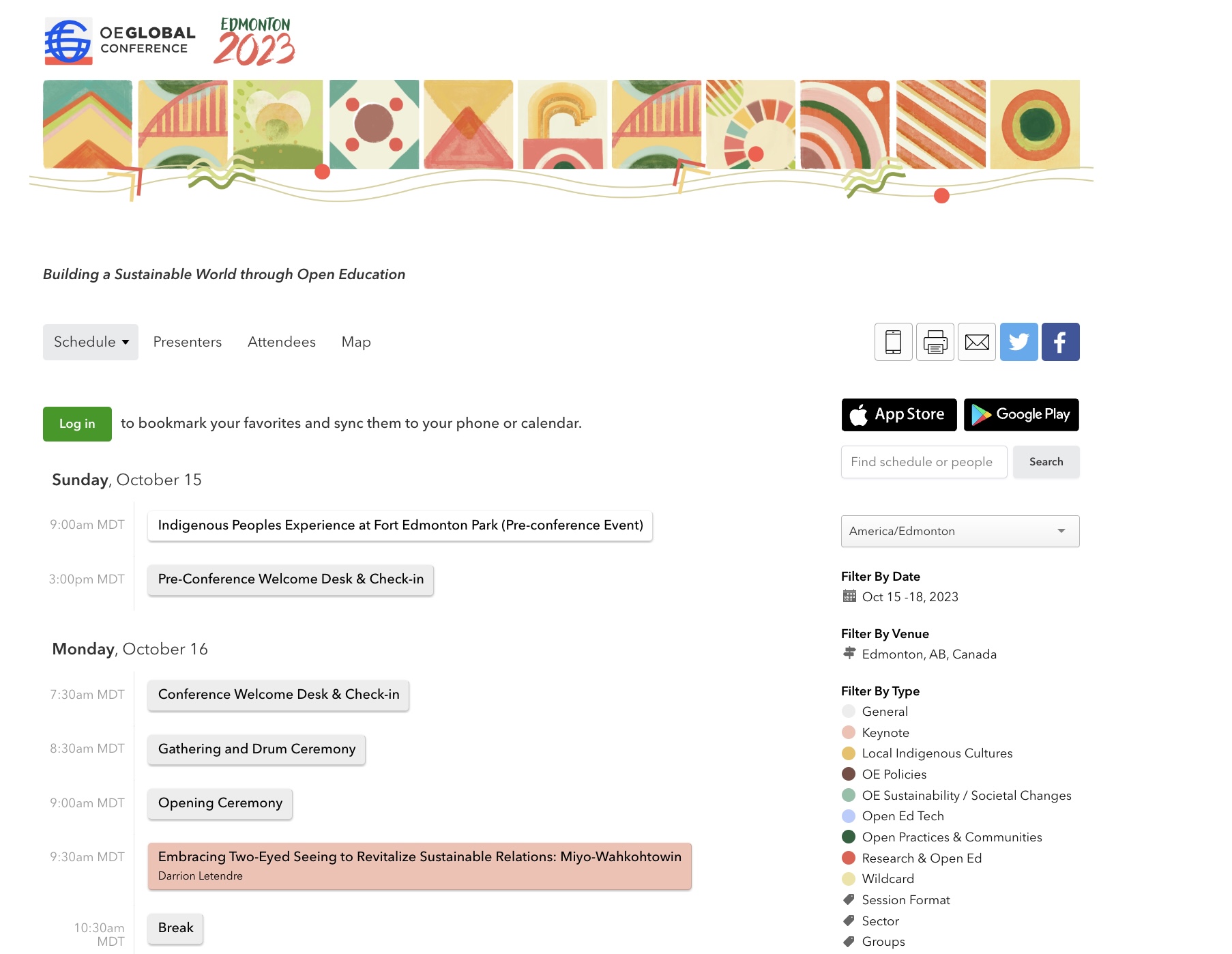 All registered attendees have been sent invitation emails to access Sched and use its features to mark sessions to your personal calendar, and have it synced as well to the Sched mobile app.
Presenters can edit the descriptions of their sessions and uploaded presentation files, documents, etc. If you are not able to login to the conference Sched please contact us directly via conference@oeglobal.org
You have many ways to to "braid" through the events:
Look soon as well for places here within OEG Connect where we will list all scheduled live streamed sessions) with the link and embedded view to watch.