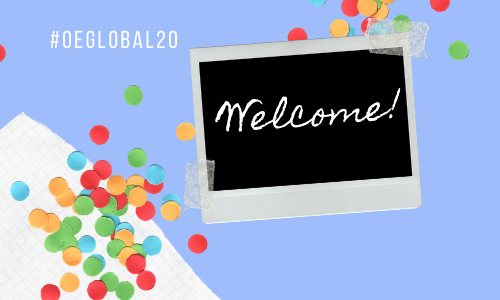 It is with great pleasure that we welcome you to the 2020 Open Education Global Conference! Whether you are new to open education or a seasoned veteran, there is much to experience at the conference.
Monday, November 16, will begin with the opening plenary followed by almost 200 sessions, keynotes, and networking over the next four days.
Please take the time to visit the Sponsor Area to add to your conference learning experience, and help us extend a special recognition to this year's conference sponsors for their generous support.
During the conference, you will learn from the best! In fact, this year, we are introducing a new event—Convo and Collab —to give attendees an opportunity to network, attend special interest meetings, start conversations, and ask questions!
We are confident your participation this year will result in tremendous learning and demonstrate the value of open education for your organization, for your country, and for the global good
Enjoy the conference experience, and please feel free at any time to give us feedback. Thanks for attending and being part of the open education community!