Hello and welcome to the CCCOER EDI Book Club for Summer 2023!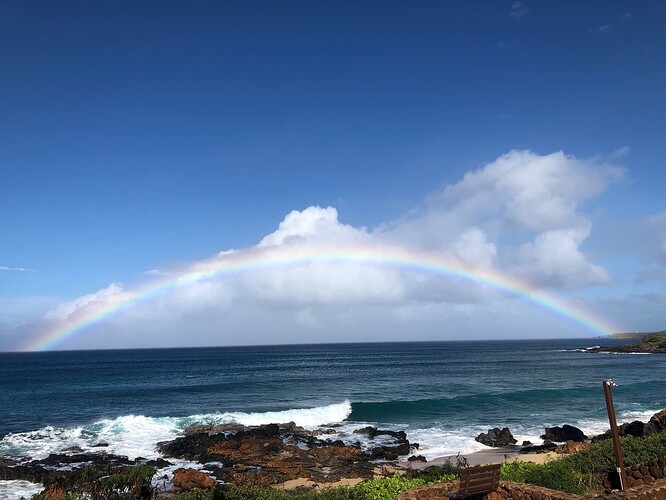 Rainbow over Kepuhi Bay, Molokai, Hawaii
by
Waydeo
is
CC BY-NC-SA 4.0
Ahh…summer, the time of year when the promise of lazy days meet up with all the plans you didn't or couldn't get to during the rest of the year. Here's to finding the optimal balance of lazy and productive days this summer!
Our 3rd annual Summer Book Club starts next Thursday, June 1, at 3 PM Eastern. This year's community-driven selection is "OERigin Stories: Pathways to the Open Movement," edited by Ursula Pike.
"The book, OERigin Stories, is a retelling of the personal and professional experiences of six women of color who have been strong advocates and leaders in the Open Education Movement. Through these women's stories, we are invited to consider how our everyday actions can help to amplify the voices of systemically underrepresented leaders in our professional lives."
We are pleased that Ursula agreed to attend the June 1 session to discuss OERigin Stories. Join us to learn more about this project and how it came to be.
Read this blog post to learn about the book club and this year's selection.
Note: While this is a public space to view messages, you need to be logged in to OEG Connect to reply here.
Now, let's kick off the book club with introductions. Please reply with a message, letting others here know where you are located, what you do, and your experience with the intersections of EDI and Open Education. What is your OERigin story?