I was invited just now by Dr. Katia Hildebrandt to visit (virtually) tonight with her class EC&I 831 Social Media and Open Education at the University of Regina. Katia's request was to talk about the "idea" of open education with the students, mostly practicing K-12 educators.
Surely, someone from an organization like Open Education Global knows everything (apply sarcasm tags). I often reach for visual metaphors (openly licensed, of course!)-- can I stand and orate like Aimee Hutchinson?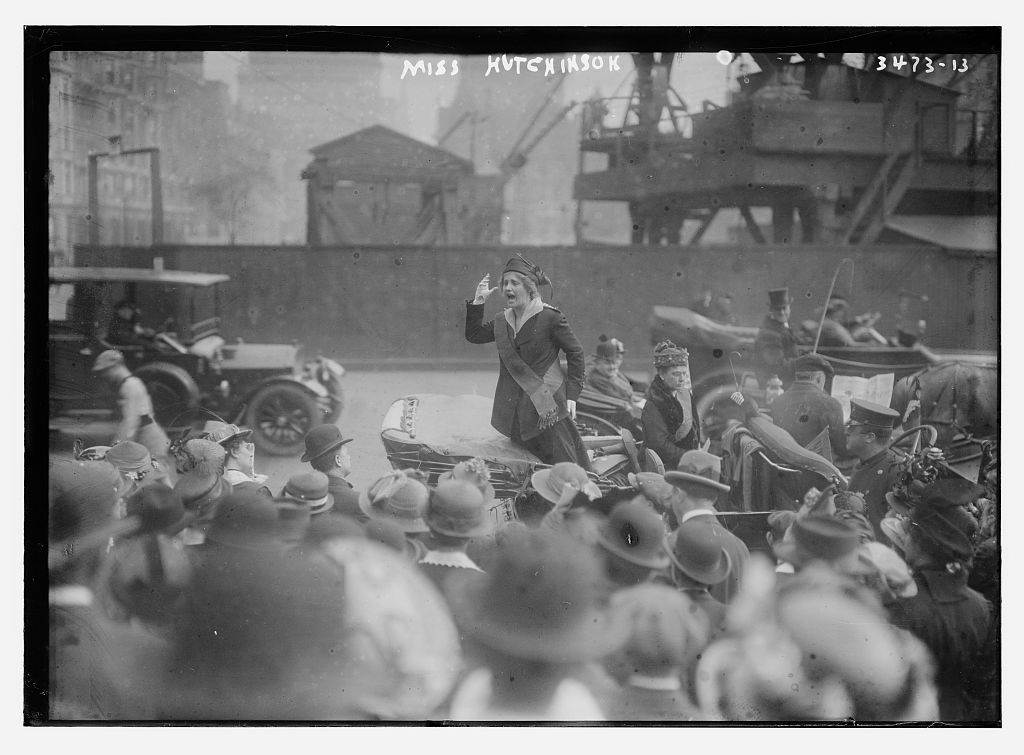 Miss Hutchinson (LOC) flickr photo by The Library of Congress shared with no copyright restriction (Flickr Commons) Well worth reading the comments for a small example of open pedagogy in action.
As someone who prefers conversational style and abhors slidedecks and definitions, my ho to approach is to openly for suggestions. Can you help me OEG Connect?
What are the most important concepts, practices, resources that teachers, especially K-12, ought to know? What is most important now in our world that has just experienced a global pandemic and is witnessing, in many places, the effects of climate change, social upheaval, and now looming technology impacts of artificial intelligence and virtual reality?
What should new open educators have "opened" for them?
Ofcourse, Katia has expertise at the University of Regina in Alec Couros and I will tag in our colleague from just a bit north of us, Heather Ross @hmross at the University of Saskatchewan.
What are the big ideas in open education these teachers ought to be thinking about?
Your ideas are greatly appreciated, and more, can demonstrate this simple power of asking for help openly.