Here is yet one more way to be inspired by the stories of past award winners. One of our aims in producing and sharing the OEG Voices podcast was and is to bring you the stories of open educators, told in their own voices.
Since 2020 we have shared 32 episodes featuring award winners since 2020, and as of now (June 2023) that includes the voices of 93 people who have been the winners of an award or part of an award winning project.
Here is many hours of inspiration for you to listen to- OEG Voices podcasts featuring OE Award Winners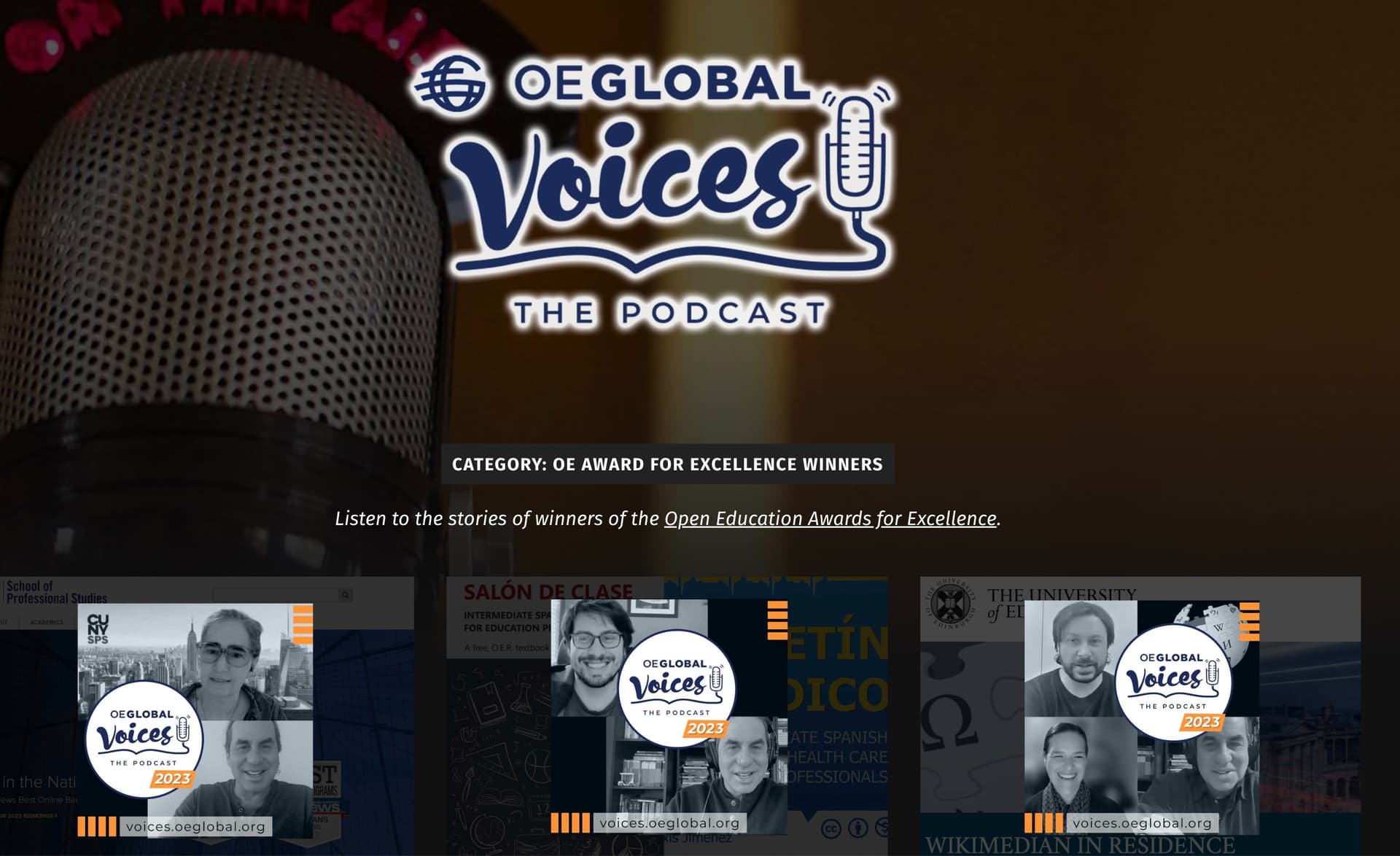 If the inspiration finds you, please head over to the awards nomination guide for the steps to suggest a person or project for a 2023 award (and become a future podcast guest).
Got inspiration?