Come chat with us here during the OE Global 2023 conference. OEG Connect already has many places to contribute and start discussions (have you replied to any of the Questions of the Day? Considered how to use this space to participate in the conference vision of braiding? Visited the sponsors and partners?)
But wait, we have yet another way to communicate here via open chat channels. Look in the upper right corner of the screen for the chat bubble icon, where you will find we have created 3 open channels for conference chat (you need to be logged into OEG Connect to access the chat).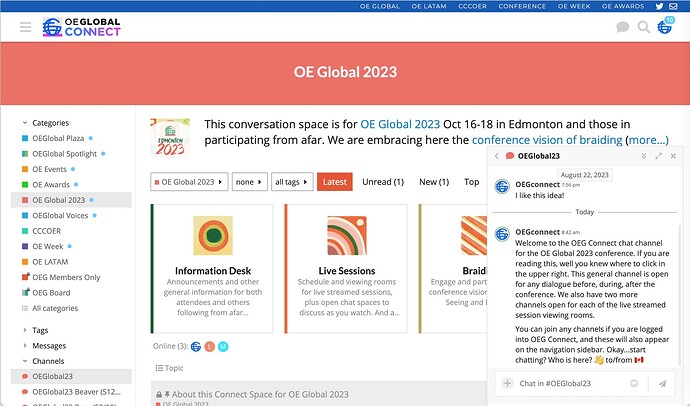 Open now are channels for
Try out the chats now!