To further the understanding and practice of EDI we are organizing a virtual book club here in OEG Connect. Read more for our welcome and to learn how this will work.
To participate, you will need to login with or create an account on OEG Connect. Then, join the EDI Community of Practice to be part of the discussions and to get updates of current activities.
Invitation to Our Book Club
Current Book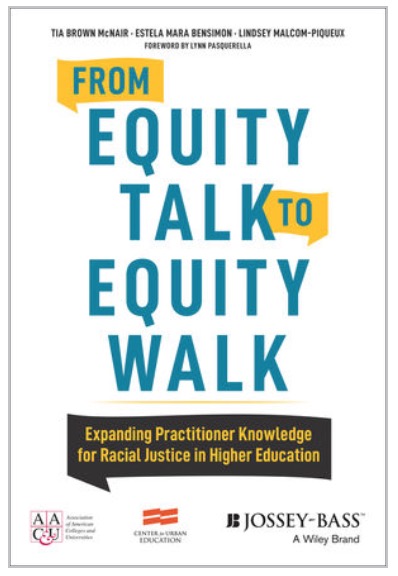 For the summer of 2021, we are reading and discussing together, From Equity Talk to Equity Walk: Expanding Practitioner Knowledge for Racial Justice in Higher Education by Tia Brown McNair, Estela Mara Bensimon, Lindsey Malcom-Piqueux
From Equity Talk to Equity Walk offers practical guidance on the design and application of campus change strategies for achieving equitable outcomes. Drawing from campus-based research projects sponsored by the Association of American Colleges and Universities and the Center for Urban Education at the University of Southern California, this invaluable resource provides real-world steps that reinforce primary elements for examining equity in student achievement, while challenging educators to specifically focus on racial equity as a critical lens for institutional and systemic change. (more…)
See our schedule for the chapter readings for discussion as well as dates/times and registration information for live discussions.