Okay, I say sometimes that license quibbling can go on forever. But the nuances can be interesting. Or I am just trying to provoke any kind of discussion here.
Creative Commons covers this thoroughly in their certification - when you are remixing content with various CC licenses, that CC License Compatibility Chart with licenses one box axes and lots of checks and X's
But what happens if say, I remix two different Pixabay, Unsplash, Pexels, etc images? Their licenses certainly allows it… is my adaptation able to be assigned, my own CC BY? CC BY-SA??
I am pretty sure I can. But hey, maybe someone wants to weigh in. So here is my example-- in another post here in Connect I made an image by combining a Pixabay microphone image by Pexels with Pixabay lego crowd image by Eak K
Can I / should I place a CC license on it? Would it be something like (copying from the examples in the Creative Commons Certification: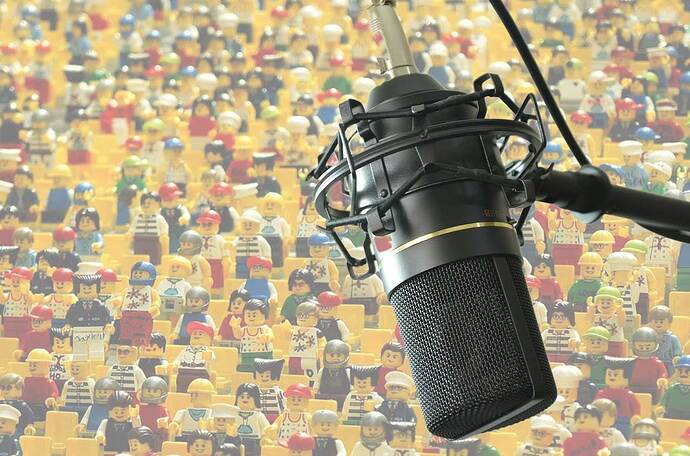 Attributions: "
Microphone and Lego Crowd
" by Alan Levine.
CC BY
. Derivative of "Audio Microphone Pixabay Image" by Pexels (
https://pixabay.com/photos/audio-microphone-1844798/
) and "Lego Crowd Pixabay Image" by Eak K (
https://pixabay.com/photos/lego-toys-figurines-crowd-many-1044891/
)
And does one link to Pixabay, Unsplash licenses and mention or does saying it is from Pixabay say enough?
Come step up to the mic and quibble.