We are starting to plan our 2022 schedule of the OEG Voices Podcast and like last year, we hope to include several episodes with OE Award Winners.
That presents an interesting challenge for the winner of the UNESCO OER Implementation award – since that was given to the 294 presenters at the OEGlobal21 conference!
That would be quite the challenge to not only record but imagine how many emails it would take to schedule it…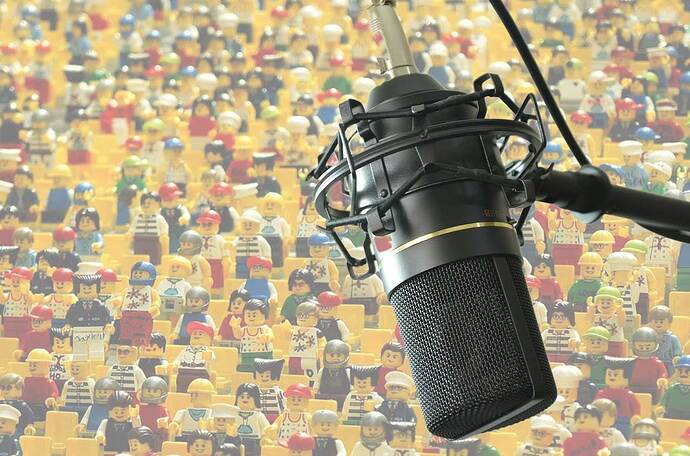 Remix of Pixabay microphone image by Pexels with Pixabay lego crowd image by Eak K
Instead, we are inviting all winners to record a 3 minute message introducing yourself, sharing the topic of your award winning presentation, and anything else you would like to add about your work/interests in Open Education and the connection to the implementation of the UNESCO OER Recommendation.
Some options for sending us your audio:
We have set up a Flipgrid where you can directly record your audio (just set the recording options to mic only) and use the guest code UNESCO2021 to access the reply feature.
Or you can record 3 minutes of audio any way you can or with the web-based Vocaroo, send to me directly via @cogdog or email to podcast@oeglobal.org
Mostly we just want to have as many different voices of winners as possible, even it makes for a 3 hour podcast.
Please record and send your audio by April 2, 2022 so we can assemble and publish in mid April