As in every year we have done Open Education Week, we provide a collection of graphics and templates available for anyone to use to promote their OEWeek activities.
But if you are looking for more beautiful, open licensed poster images that promote the Creative Commons campaign for Better Sharing, there is something Great waiting for you: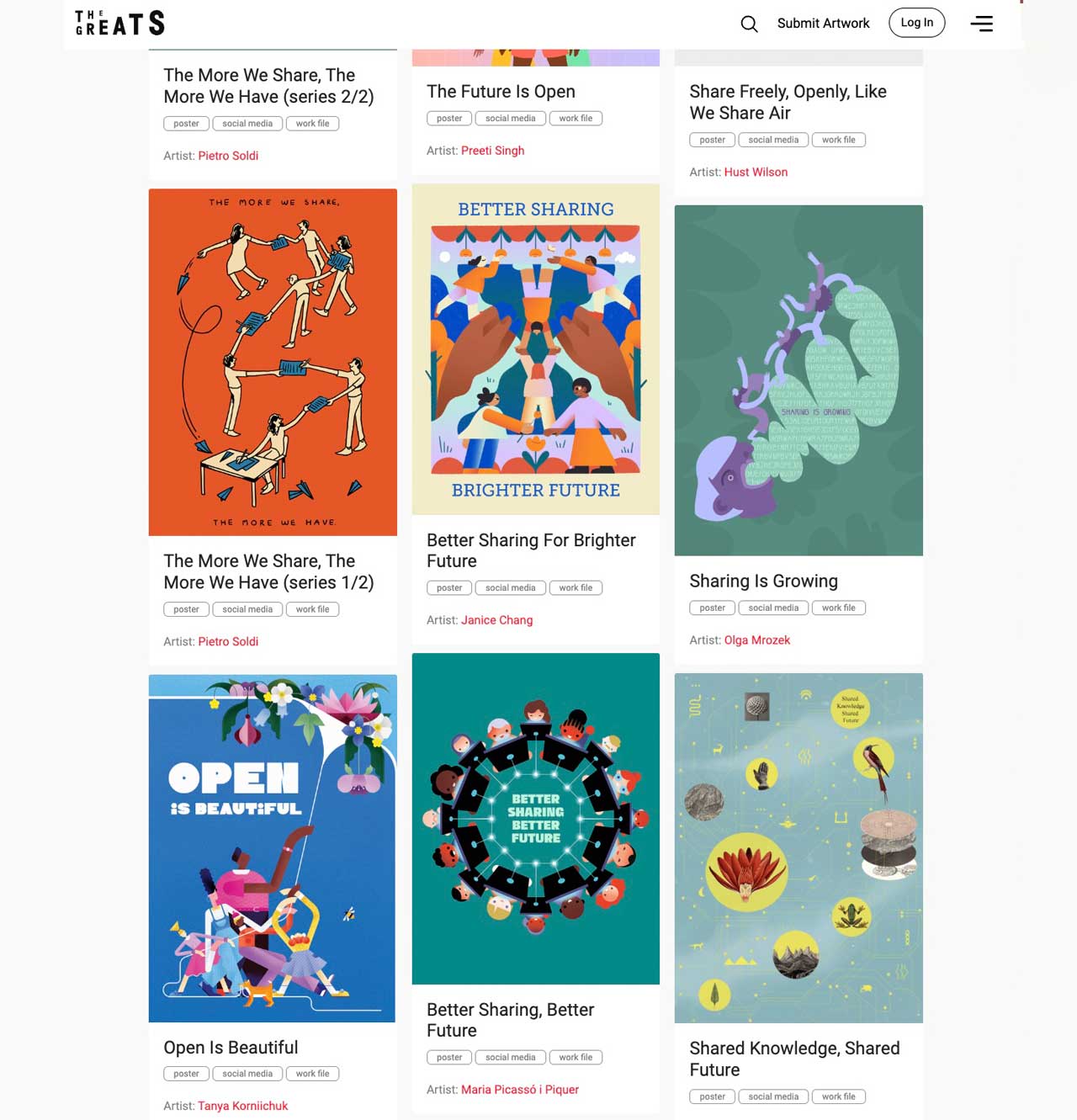 Each one of these original images are licensed CC BY-NC all of them visual depictions of the values of openness.
And look! Why not see what you can create for Open Education week that provides the logos, with a Better Sharing poster, and add whatever it takes to support your own event or project.
*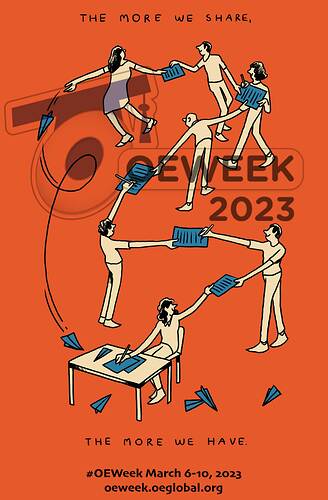 *
"The More We Share OEWeek" by Alan Levine licensed CC BY NC-SA based on The More We Share, The More We Have by Pietro Soldi for Creative Commons licensed CC BY NC-SA and the OEweek 2023 logo by OEGlobal licensed CC BY
Share what you create from the Better Sharing collection… and share it with others.