It's Monday and we are again taking your pulse! You likely have heard of this great resource called "Wikipedia", right? (note, sarcasm). There is a broader range of Wiki-powered open resources powered by the same engine, all part of Wikimedia,. The encyclopedia is not the only book on this shelf!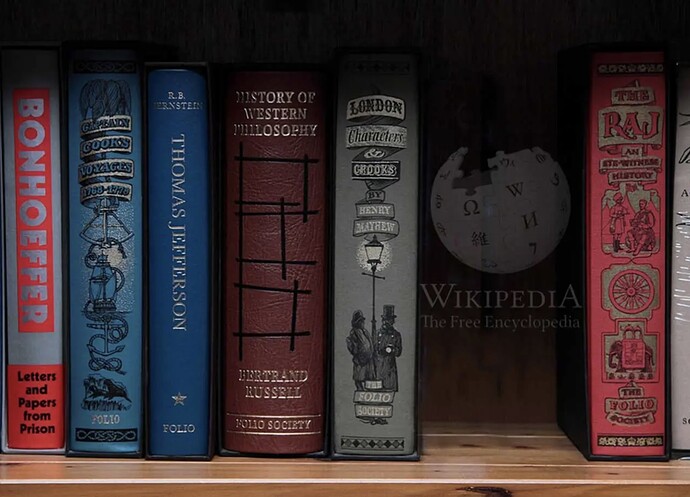 Derived from Missing flickr photo by zigwamp shared under a Creative Commons (BY) license cropped and modified to create a wider gap; superimposed Wikipedia-logo-v2-en.svg Wikimedia Commons image licensed under a Creative Commons (CC BY-SA) license. Final image by Alan Levine published under a Creative Commons (CC BY-SA) license
This week we ask you about your use of the other parts of the Wikimedia ecosystem- beyond awareness of them, which ones have you put to use in your work and/or have contributed to?
Thanks for voting,… but wait, there is more! Please share some detail how you have used one (or more) of theses Wikimedia sites? Or which ones have you contributed to and what did you add/edit?
Or, if any of them are new to you, spend some time exploring a few of these, then return here to share anything interesting you have found.
Note: This was inspired by the Open as a Question; Wikimedia as Example (not Answer) activity from the March 2018 Mural UDG project