I LOVE Prescott! I have very fond memories of being there in the fall with my family and some church camps.
There's not much of a view from my window or from my street, but the scene inside my home office is green and lovely.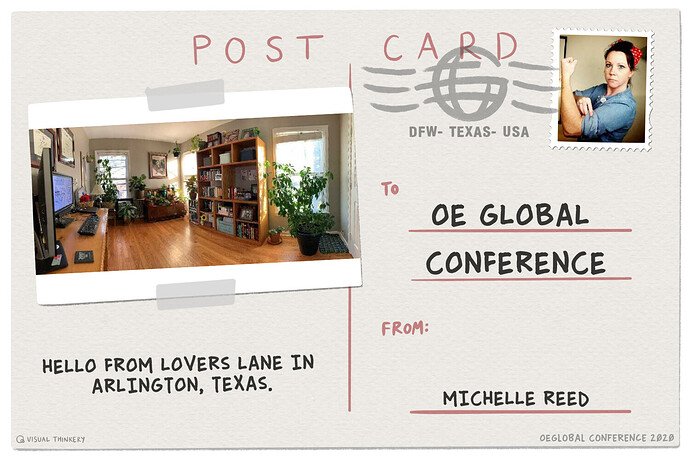 Life goals are to one day adopt the Amanda Coolidge lifestyle. What a gorgeous view.

Hi there, this is my favorite season thanks to trees and leaves! Not from my desk, but from my city park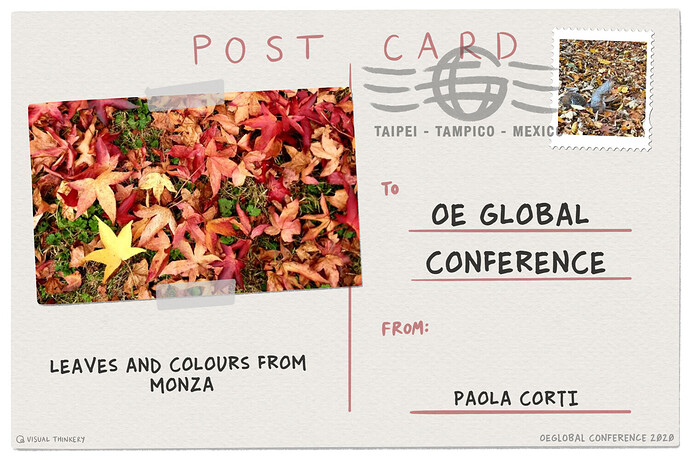 Guten Tag Chahira! So good to see you here and your view.
Hello Bryan,
I also LOVE this creative sharing - thanks for making this postcard remixer! And like you I know that trees are the future - the numerous seedlings are not so obvious but they peppered every generative location, thriving (14 cm in 2 years!!, easily, and many in places that will not support survival). This wildfire devastated Waterton Lakes National Park, here in southern Alberta - yet nature's beautiful resilience provides us hope.
Best wishes,
Connie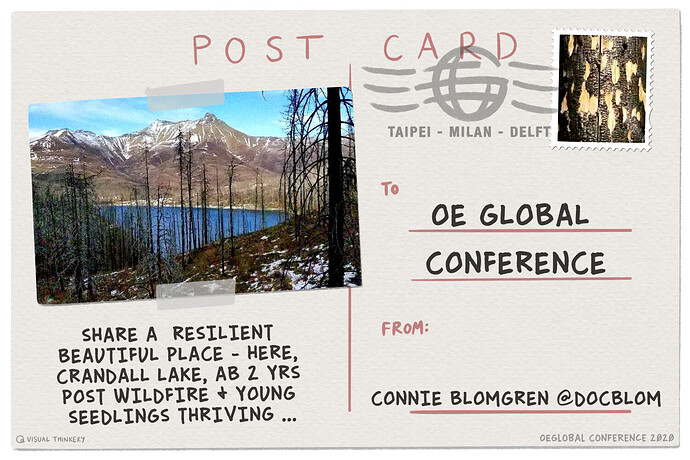 Love this Connie. A good message for all of us about loss, grief, and rebirth! Una
Hope indeed! Lovely to hear from you.

I want to visit – how peaceful it looks in the autumn sunset?
Reminds me of the beautiful fall colours last year in Milano at OE Global 2019! Unforgettable memories.
Lovely Bea, I had a chance go visit Oude Kerk – great memories!
So lovely and green LoriBeth, do you really live in a yurt? How cool …
Well, my house is modeled after a yurt. It is a straw bale yurt. the roof is a circle with a dome (wooden) and the walls are straw bale. It is lovely to live in a circle and quite warm in the Minnesota winter.