Join us May 4 for our pilot season of OEG Live webcast show featuring an open conversation with Judith Sebesta (@JudithSebesta) sharing a new OER on Telling Stories to Save the World: Climate Change and Narrative Film and Bryan Alexander, author of Universities on Fire a new book on the future of education and climate change.
We hope to talk about what storytelling and film narratives tell us about our relationship to climate change. How is higher education facing this global challenge? How will it impact us? What is the potential for open education to be part of a response? The discussion format here is completely open.
When (in your local time): 2023-05-04T19:00:00Z
Watch live on YouTube (or later). No registration required. Viewers can use the chat to ask questions/send comments that can be brought right into the studio. Or reply below with your questions or ideas.
About Judith Sebesta
Judith is the founder and principal at Sebesta Education Consulting LLC, assisting higher education institutions, organizations, and agencies with innovation and transformation to support student success.

Judith has spent over 25 years in higher education as a faculty member, academic administrator, policymaker, analyst, researcher, and consultant. Judith also is proud to serve as the President of the Executive Council for the Community College Consortium for OER. Among other projects, she currently is working on a national survey on AI in higher education and an openly-licensed textbook, Telling Stories to Save the World: Climate Change in Narrative Film. Learn more…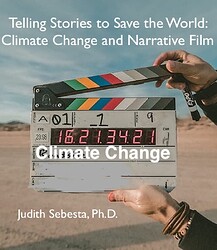 "Telling Stories to Save the World explores the history and impact of the "Cli-Fi Film," or Climate Fiction Film, a sub-genre of narrative cinema that depicts, on some level, the effects of climate change on the Earth and its inhabitants. The exploration begins with Soylent Green (1973) and ends with Don't Look Up (2021) (for now).
Judith shared this brief intro to the new OER she will be sharing with us on the show.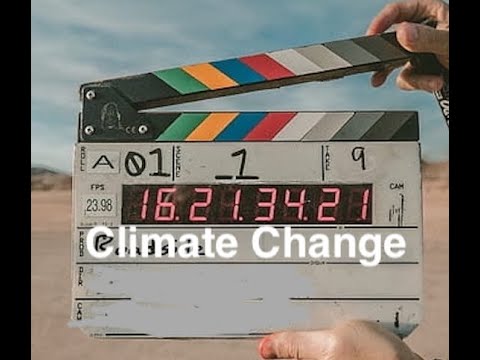 About Bryan Alexander
Bryan Alexander is an award–winning, internationally known futurist, researcher, writer, speaker, consultant, and teacher, working in the field of higher education's future.

He completed his English language and literature PhD at the University of Michigan in 1997, with a dissertation on doppelgangers in Romantic-era fiction and poetry.

In 2013 Bryan launched a business, Bryan Alexander Consulting, LLC. Through BAC he consults throughout higher education in the United States and abroad. Bryan is currently a senior scholar at Georgetown University and teaches graduate seminars in their Learning, Design, and Technology program.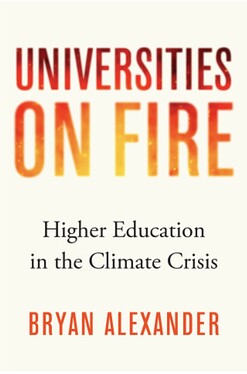 Universities on Fire: Higher Education in the Age of Climate Crisis (2023) is my extended forecast of how academia might respond to – and be impacted by – the planetary crisis over the next 75 years. It builds on several years of research, some of which has appeared on this blog.
OEG Live is Live!
This is the launch of a new series of open discussions as OEG Live, follow them all here via our oeg-live tag. Look for more shows there.