I am hopeful we can share via OEG Live the excitement of the OE Global 2023 conference from the breaks between sessions, in the spirit of Virtually Connecting.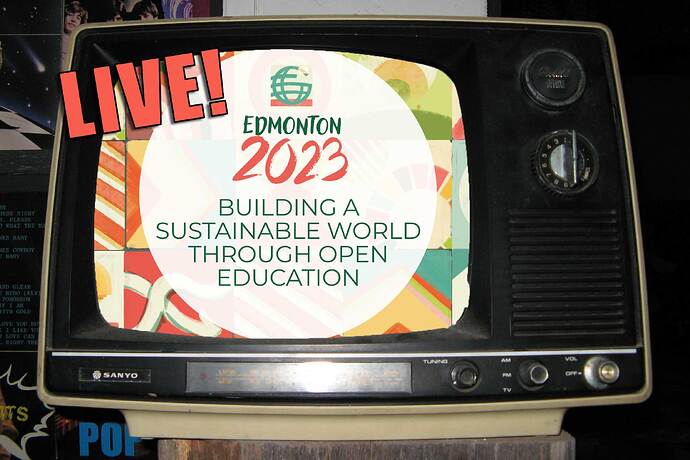 Old TV - Time Tunnel - Cameron Highland flickr photo by liewcf shared under a Creative Commons (BY-SA) license modified by @cogdog with conference banner image (OE Global, CC BY) and text "LIVE"
Wifi permitting, look for our 30 minute live stream reports from the conference floor. See and hear from conference attendees and ask questions, send comments back via chat.
OEG Live at OEGlobal23 Archive
2023-10-16T14:00:00Z→2023-10-16T14:30:00Z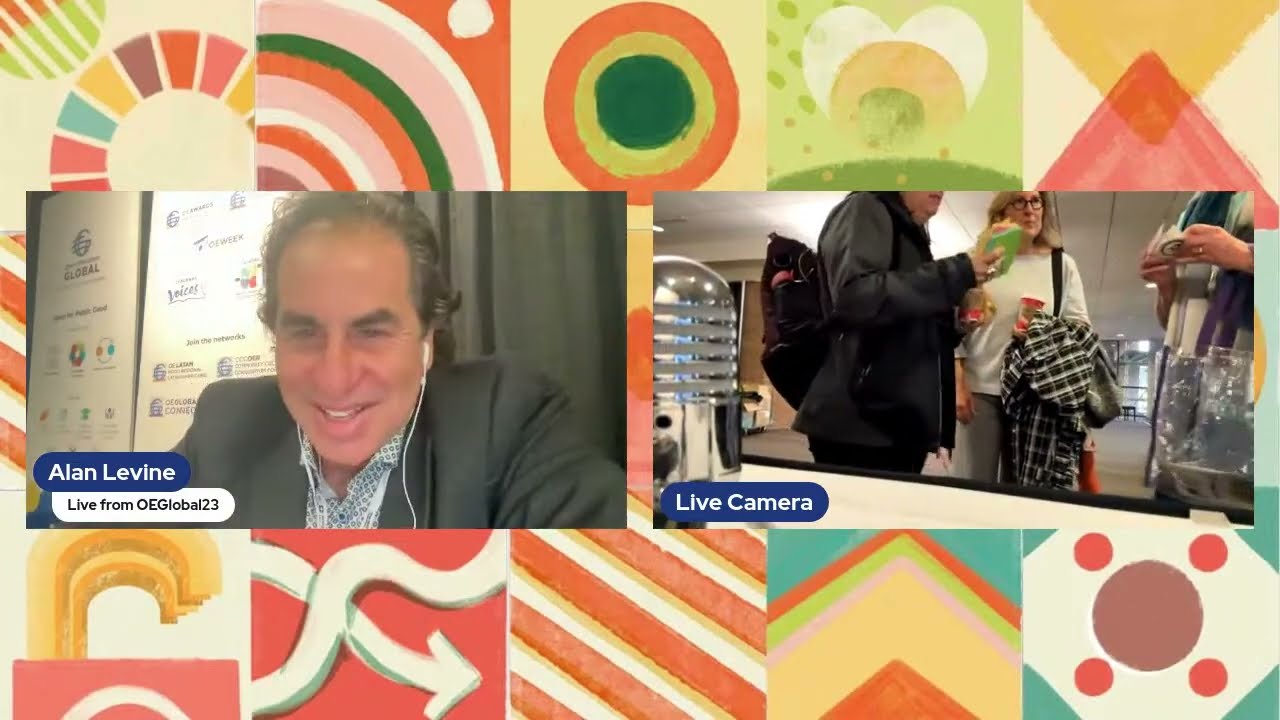 2023-10-17T14:30:00Z→2023-10-17T15:00:00Z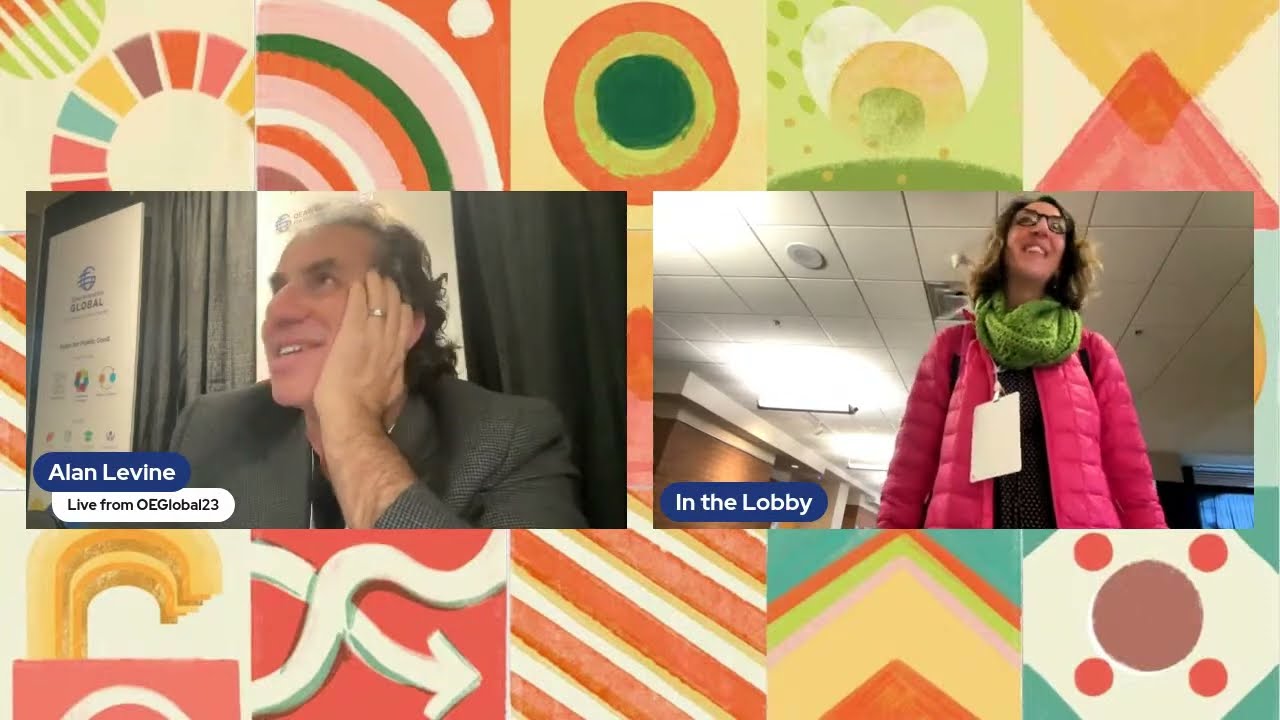 2023-10-18T20:30:00Z→2023-10-18T21:00:00Z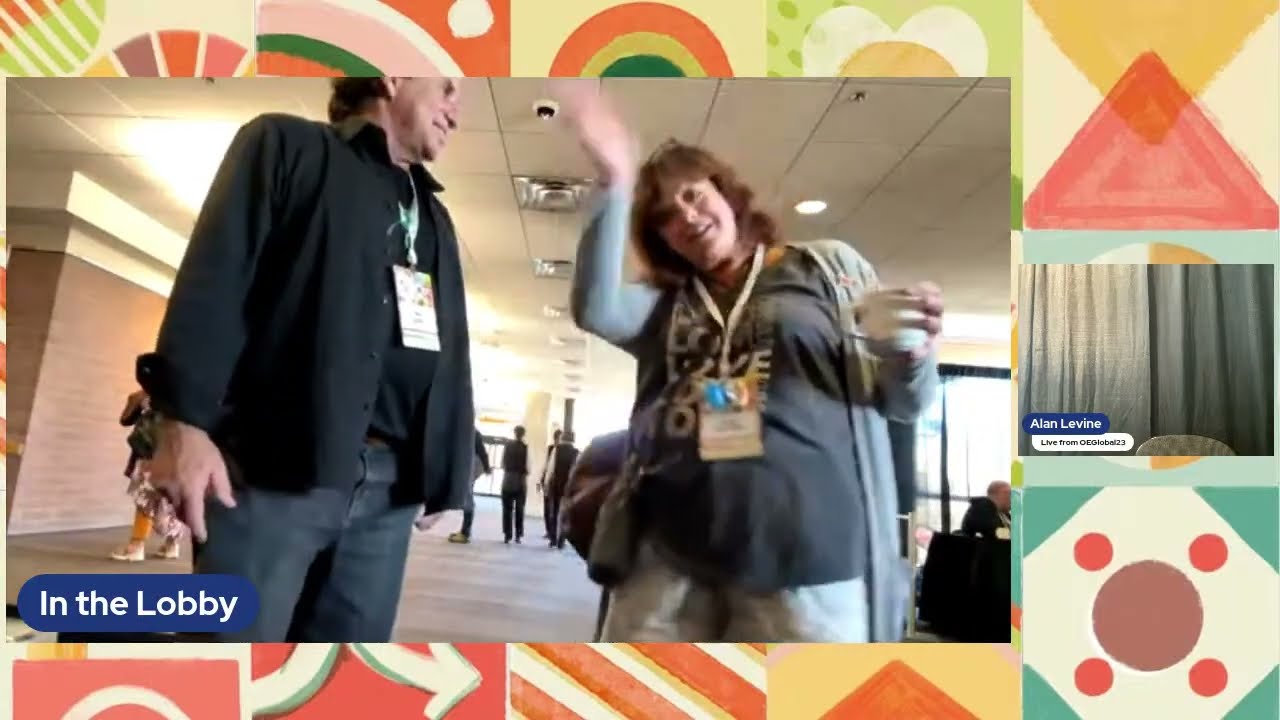 Be Part of the Show
If you are at the conference:
If you are not at the conference:

Watch the live stream and chat back to us
If you want to join us in the studio and be in the studio, reply below or email connect@oeglobal.org
Live, from Edmonton, it's OEGlobal 2023!