As part of our new OEG Voices podcast effort to bring you the voices of open educators, we'd like to record some live conversations with participants during the OE Global 2020 Conference.
Everyone is invited to our web-based studio to be part of a global conversation about the conference. Join us "on the air"…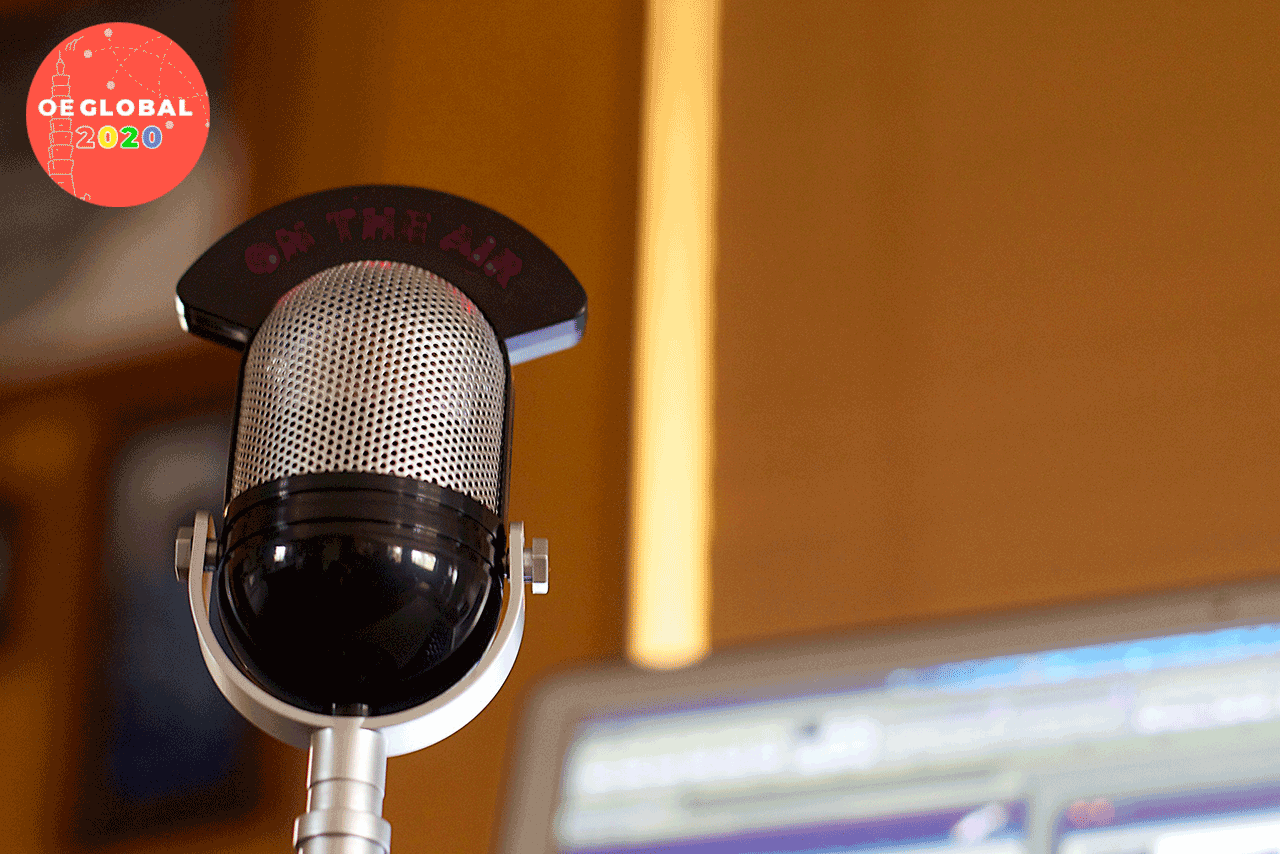 Animated effects added to flickr photo by cogdogblog https://flickr.com/photos/cogdog/5560625860 shared under a Creative Commons (BY) license
When and How?
These are the times we will be set up for you to join in the conversation. To join, look for a link that we will add (and reply below when we go live) to the Zencastr site.
Zencastr is an audio platform for recording where you just need to connect through a web browser (note that it works best on a desktop/laptop and using the Chrome or Firefox browser).
Feel free to jump in and say hello in any of the times listed below (remember these are displayed in your local time). Reply below if you are interested in joining us, we will try to remind you though this site's notifications. We will try and post recordings as soon as possible,
OEG Voices Session 1 (Tuesday)
2020-11-17T16:30:00Z → 2020-11-17T17:30:00Z
Recording from session 1 featuring music shared by @GinoFransman
OEG Voices Session 2 (Tuesday)
2020-11-18T03:00:00Z → 2020-11-18T04:00:00Z
No recording because… nobody was there!
OEG Voices Session 3 (Thursday)
2020-11-19T16:30:00Z → 2020-11-19T17:30:00Z
Recording from session 3 featuring music shared by @IrwinD
OEG Voices Session 4 (Thursday)
2020-11-20T03:00:00Z → 2020-11-20T04:00:00Z
Recording from session 4 featuring music shared by @Mario