Perhaps one of the most active discussion topics during the OE Global 2020 Conference was our call for sharing recipes:
Let's try it again during Open Education Week! Share a favorite recipe, and be sure to apply an open license to it. Respond to other people's recipes that you may have tried during OE Week.
Perhaps someone might be interested in curating it into an Open Education Week Cookbook!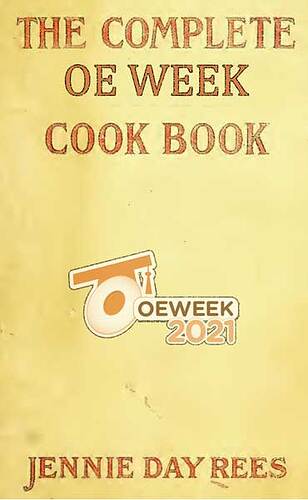 Cover of The Complete Cook Book by Nennie Day Rees shared into the public domain at Wikimedia Commons modified by Alan Levine to insert "OE Week" into the title and the OE Week logo published under a Creative Commons CC-BY license