We love seeing how people make use of the remixable postcards we can create, thanks to the Fabulous Remixer Machine by @VisualThinkery
Our version for this week's event is being made available here first in OEG Connect, with a Jules Verne inspired theme of Around the Open Education World in Five Days
You can customize the postcard image, stamp, postmark, message, sender, recipient, and then share with others.
Use the image to show us a photo of where in the world you are participating or something that represents what you would like to do during the week. Or create any other message that you want to make about this year's version of Open Education Week.
Please share on social media with the #OEWeek tag but also, reply here with a link to your remix. Send others to make their own cards.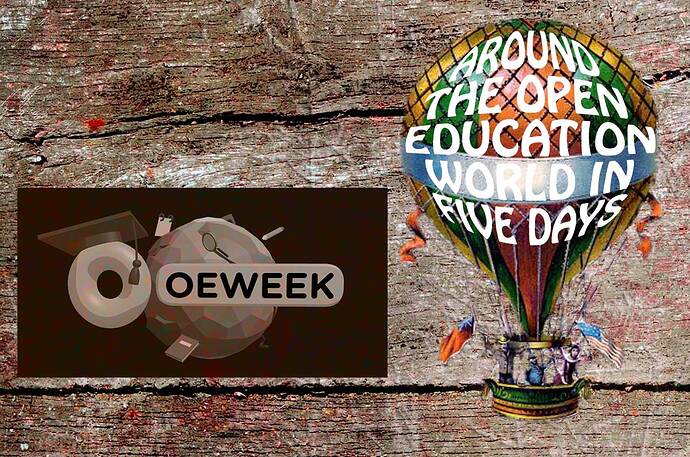 Alan Levine remixed this graphic based on Pixabay image by Artsy Bee plus the OEGlobal created graphics for OEWeek 2022.