As a repeat to a popular activity from 2022, we share with you make use of a remixable digital postcards courtesy of the OE Week Fabulous Remixer Machine by @VisualThinkery
Share where you are planning to go, what you plan to do, wether in person or virtually, for Open Education Week 2023.
When you go to the Gallery for this year's card, you are free to change it up by uploading a photo (perhaps a screenshot for an event you are attending, or a photo representing where in the world it is happening), maybe change the image for the stamp, change the name of person or group you are sending to, change the sender to represent yourself, and of course, compose a message for the card.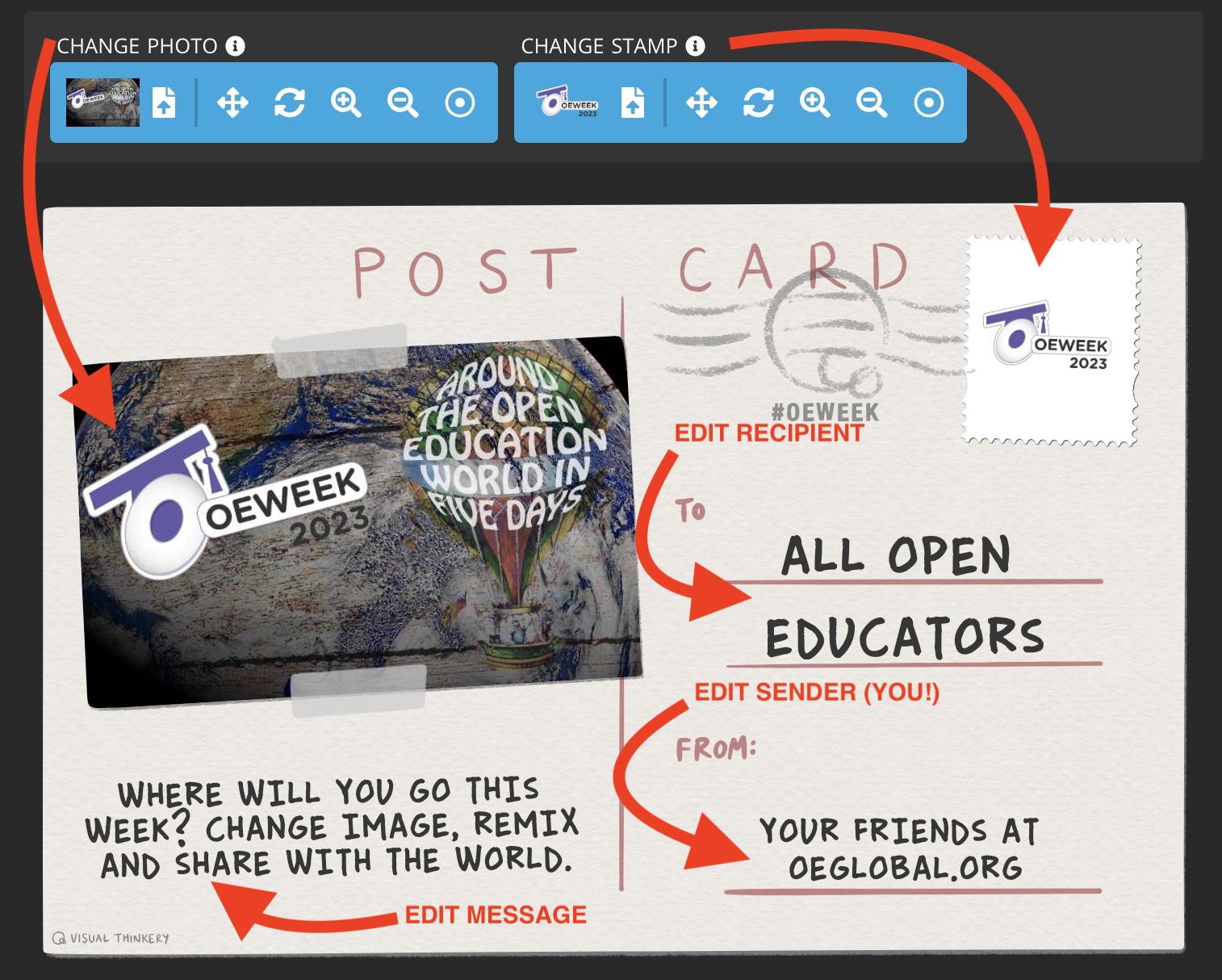 Then click Publish as a New Remix to add it to the gallery. Then you can share it via Twitter or download your card as an image to share any other way (like as a reply below!)
Are you ready to remix? Just start by following the link from our gallery seed postcard and remix to make it your own!
Remix and Share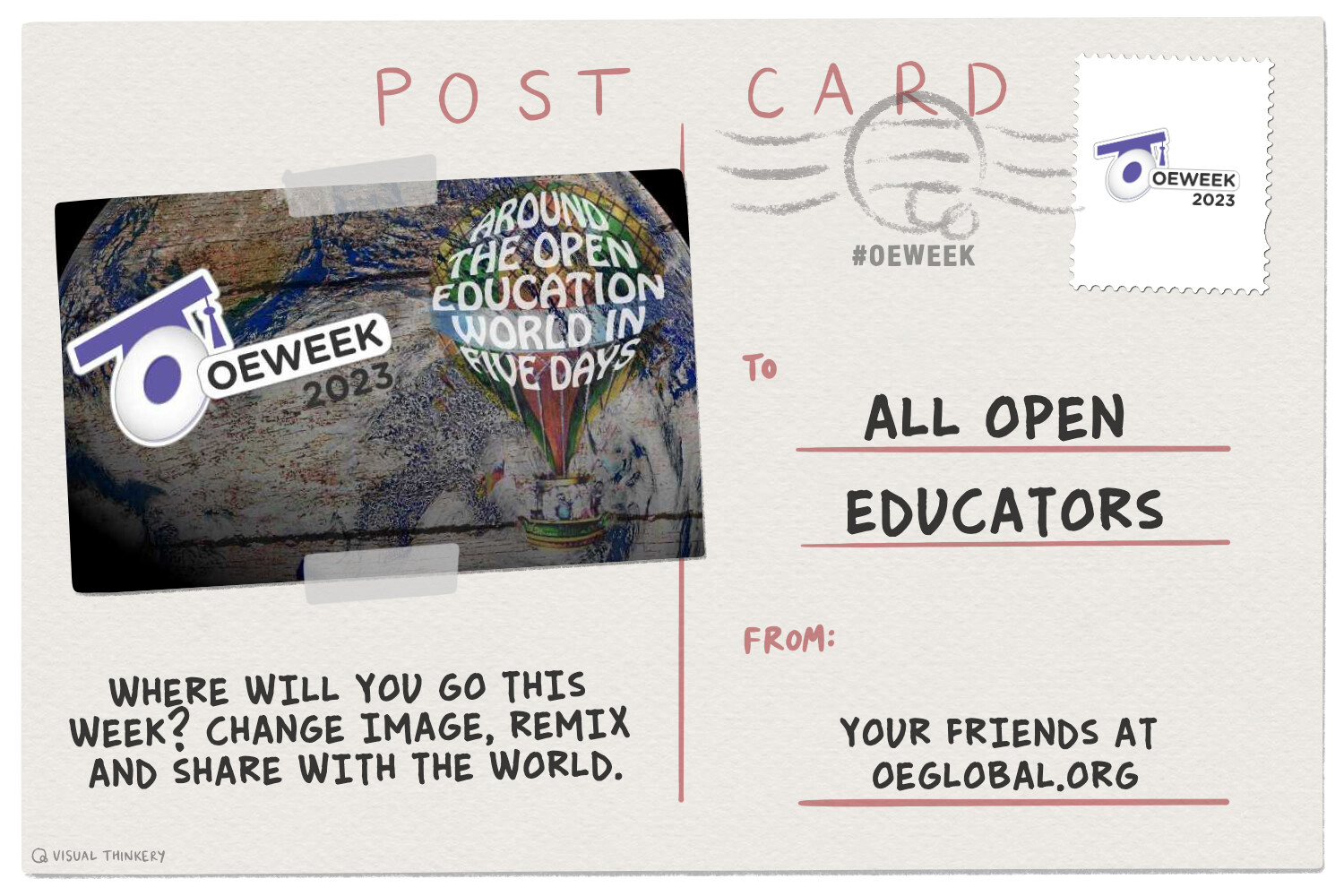 Around the World digital postcard by Alan Levine shared CC-BY based on Pixabay image by Artsy Bee, A Sky View of Earth From Suomi NPP flickr photo by NASA Goddard Photo and Video shared under a Creative Commons (BY) license, plus the OEweek 2023 logo shared under a Creative Commons (BY) license.
Are you ready to remix?


Fabulously Remix the OEWeek Postcard!