Hi, I'm Alan Levine, from OE Global, your host for this current OE in Action topic.
We've all been busy adjusting to changes brought by the COVID-19 crisis, altering course delivery, adjusting schedules, adapting to working and learning away from our usual locales, and most importantly addressing student needs.
It's been as often said, an unprecedented time. And in the rush of all that is done, leaving a wake of remote meeting fatigue, there are extraordinary efforts worth openly sharing widely as both a source of inspiration and also for ideas worth exploring.
No story of this time period is too small to be worth sharing.
We opened a site at https://splot.ca/extraordinary/ that allows these to be easily posted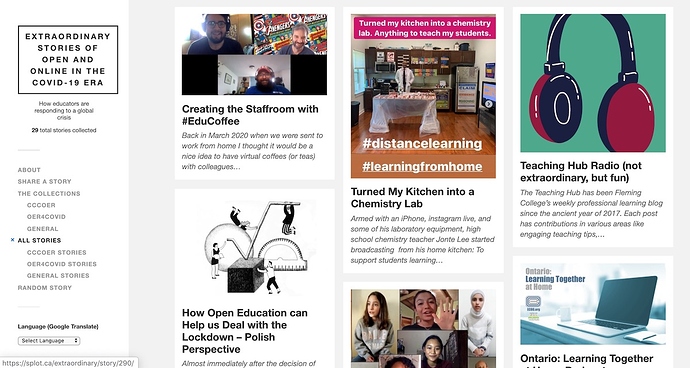 Just complete the share a story form. Or just post your story here as a reply; we will be glad to add new ones to this site.
This is also a great way to introduce yourself and connect to others here at OEG Connect.