CCCOER excels at sharing resources! We offer this area to share the most useful books, articles, web sites, videos that help someone new to the concept of Open Pedagogy to understand it better.
I will take this one first! One of the most prominent ones we expect that you might suggest is the Open Pedagogy Notebook created by Robin DeRosa and Rajiv Jhangiani.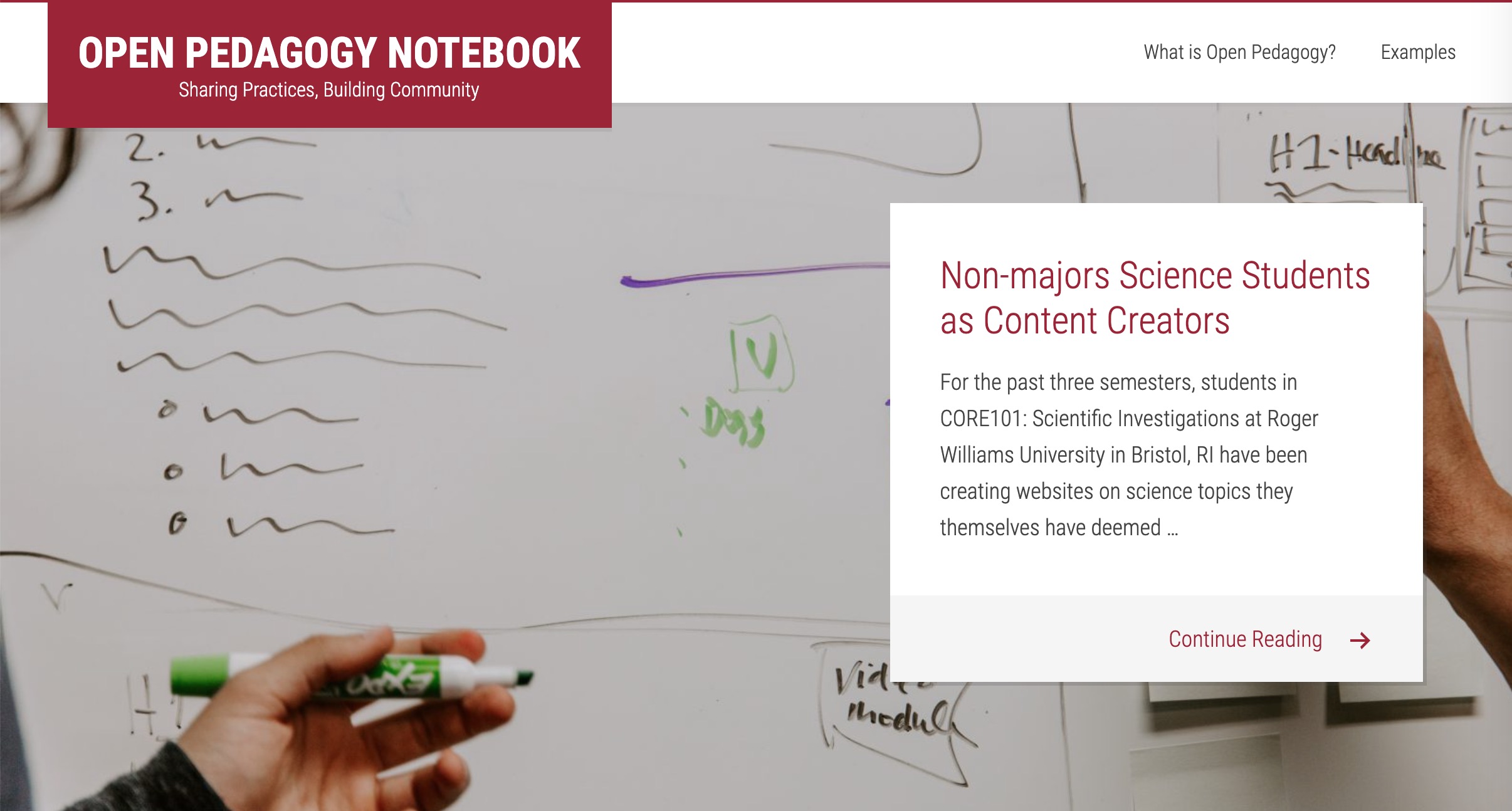 If this is on your list, maybe reply with what portion of this notebook is particularly useful. Is it perhaps definition of open pedagogy? the collection of examples?