Hello, and good morning (well if you are in france, where I am it's still night), welcome to OEGlobal22!
The venue is OPEN, in nantes and here in OEG Connect…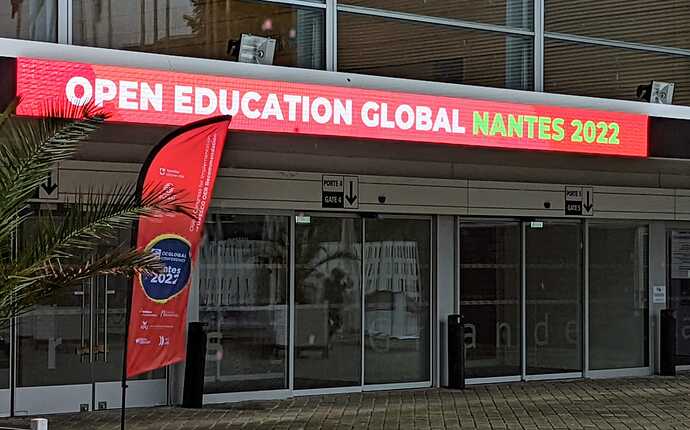 With live streamed sessions available from both Auditorium 450:
and Salle 200:
Are you ready to be inspired by our keynote, Dr. Sian Proctor?
Share your responses, comments, suggestions here in OEG Connect and/or social media and/or everywhere.