This is my space from where I like to work though it is not my home-office. It is actually the dining room. The window and the view is relaxing for my eyes, it- the view of the road even kind of puts me on the path of thinking. Evening sky looks beautiful from here with all colours.
[It also makes it easier to grab a bite or a cup of chai (tea).

]
The table of my home-office on the other hand, faces a wall. Maybe some other time will share that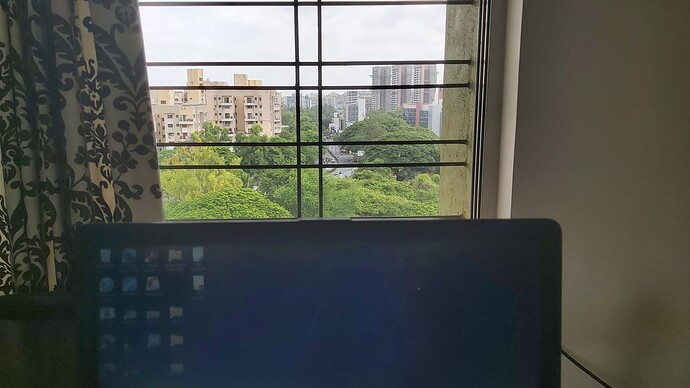 .