Given my interests in technology popularly known as AI (but not, nod to @poritzj) I'm already signed up for two sessions next week from Creative Commons.
Thank @NateAngell for sharing the details
Each session features a different set of panelists:
Me and my robot friend will be listening in our library.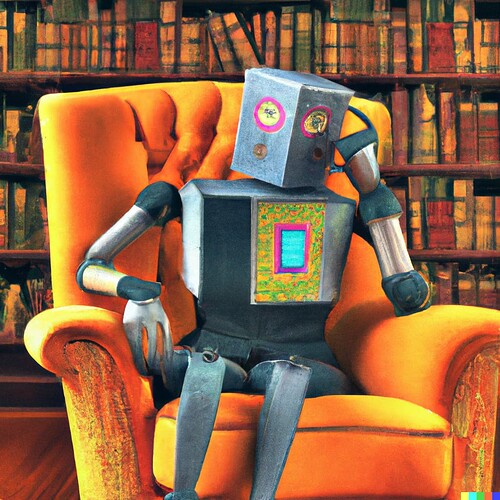 "Tired Robot" by Alan Levine was generated by the DALL-E 2 AI platform with the text prompt "A pensive robot sitting on an ornate orange armchair in a library, Cubist style ." OpenAI asserts ownership of DALL-E generated images; CC dedicates any rights it holds to the image to the public domain via CC0.
Note how poorly this "intelligence" understands cubism!