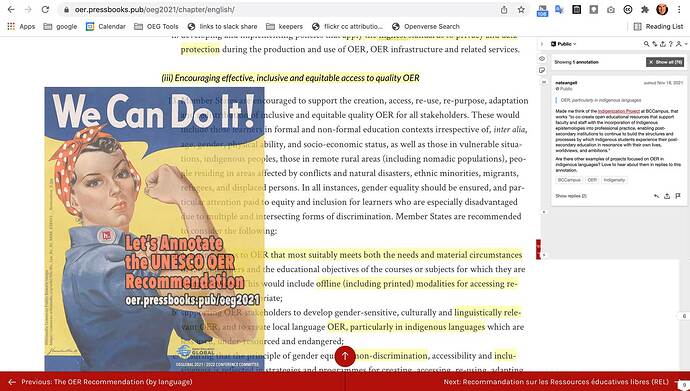 Remix of Wikimedia Commons Public Domain Image superimposed on a screenshot portion of the Pressbooks version of the OER Recommendation
About the January 24 Webinar
This webinar is intended share knowledge on the OER Recommendation Action Area 3: encouraging effective, inclusive and equitable access to quality OER.

It will aim to highlight innovative and inspiring initiatives and practices at institutional or national level that can be further adopted by Member States.

The webinar will address the following questions:

How can accessibility be achieved to provide quality OER for disadvantaged learners, persons with different capacities including Persons with Disabilities and thus facilitate ODL?
How can collective efforts developing OER appropriate, local, in indigenous languages and multilingualism can contribute to the achievement of inclusive and accessible education for all specially in the opening decade of indigenous languages (IDIL) ((2022-2032)?
What solutions to the connectivity challenges to ensure equitable access to OER in some parts of the world in the age of digitalisation?